2021 Henan Export Online Fair
Author:Corun Date:2021/04/09
2021 Henan Export Online Fair ( South America-Auto Parts) will be hold on Apr.12-15,2021 (Amercia time).
Welcome to visit coruclima online shop.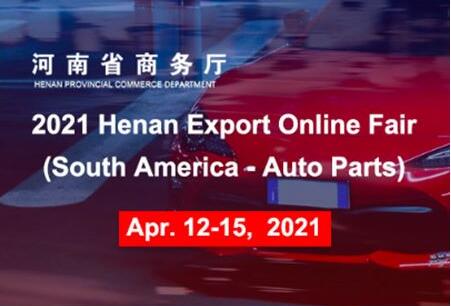 MatchupExpo.com launched in 2017, is developed and operated by "United Asia International Exhibition Group (UAEC) ". As a comprehensive category O2O2O exhibition platform, Matchup Expo is committed to making international trade simpler and more convenient, providing match-matching, negotiation and other services with online and offline display of companies, commodities, and business opportunities, and providing online and offline exhibition solutions for various exhibition institutions.
"Henan Export Online Fair ( South America- Auto Parts)" integrates the Online Exhibition Platform of Matchup Expo, which has been developed by "UAEC Group" for many years, supplemented by directional inviting and accurate match -making by professional Operation Teams, while introducing virtual negotiation, 3D, big data, AI application scenarios, and taking the "Special Virtual Business Talk + 365 Days Perennial Display" mode to provide digital solutions for manufactures and importers, to further online expo to 24 hours in 365 days.