All Electric Transport Refrigeration Unit C150TB in Mesoamerica
Author:Corunclima Date:2017/07/13
Fresh delivery and dairy product has become common things in Western countries. To keep freshness of highly nutritional food and drink as well as the condition of reefer van is vital for transportation companies. It is beyond doubt that cargo freshness is relied upon the efficiency of transport refrigeration unit (TRU). Since heavy and complicated traffic and squeeze parking space in urban area, operating endurance and cooling efficiency is challenging for transport refrigeration unit.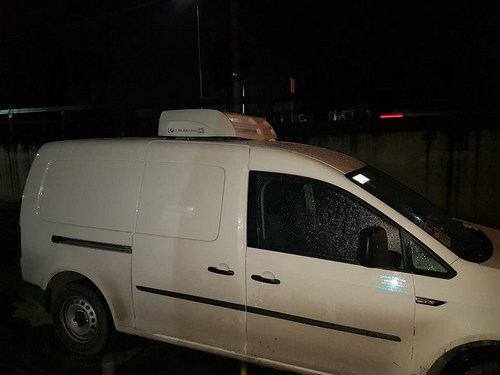 This is a case in Mesoamerica. Ms. Camila manages her own farm and raw dairy product is main product for her business. Besides she owns a fleet of reefer van, most vehicle model is Volkswagen Caddy. This type of van is enabled with 762kg payload and volume in the loading area 3.2m³, which makes it a perfect trans. solution in urban and suburban areas.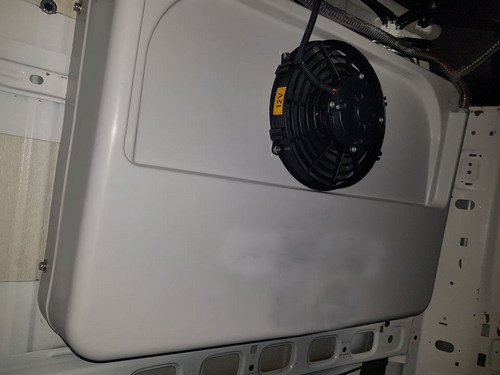 The fleet is important for her to delivery dairy from farm to suburban storage. Her previous transport refrigeration unit is a local brand and conventional type driven by engine. After about 3 years' operation, some of them have become mal-operation. She comes to our partner Mr. Sebastián for some suggestions. After inspection of her TRU, Mr. Sebastián advices her to retrofit cooling solution using Corunclima all electric van refrigeration unit C150TB instead of previous one. In consideration of cost-saving benefit from all electric TRU, the first C150TB has been installed for one Volkswagen Caddy for trial. 140A output current of vehicle alternator and 59 Ah volume of original battery ensures operation endurance of C150TB. Volkswagen Caddy, an ideal trans. solution, plus Corunclima all electric TRU C150TB, an ideal transport cooling solution, it is just perfect!
For waterproof technology on wiring protection of C150TB, Mr. Sebastián also suggests her to try C150TB is recent rainy days and makes a joke that "no es necesario de paraguas cuando está lluviando (it's needless to shelter it with umbrella)".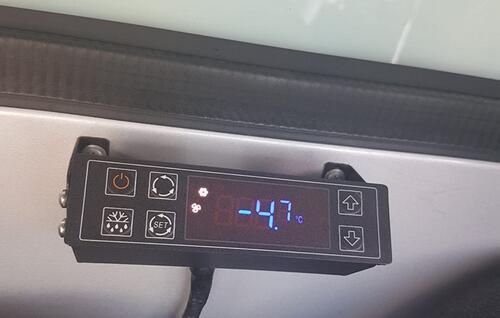 * Alias has been used in the news for commercial secret protection.
* C150TB in this case is all electric transport refrigeration unit (chiller) for 2.5-3.5m³cargo van container. Under ambient temp. 48℃, it's able to cool to -5℃.
You are also welcome to Corunclima on Facebook & Google+!
Zhengzhou Corun. Tech. Co. Ltd., & Corunclima
With nearly 20 yrs' exp. in R&D and manufacture in transport refrigeration unit and all-electric air conditioner, Corunclima gradually evolves from manufacturer to professional consultant of eco-friendly, cost-effective, customizable transport cooling solution.