All Electric Transport Refrigeration Unit C300TB in Oceania
Author:Corunclima Date:2017/07/21
This is a case for all-electric transport refrigeration unit (TRU) C300TB in Oceania. After our partner referred this case to us, we are quite surprised to see Chinese brand van over there.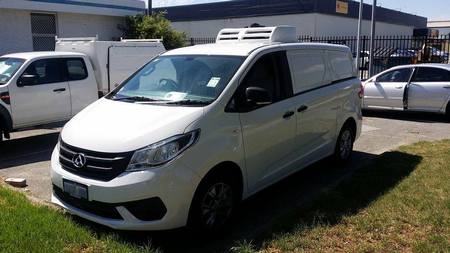 Mr. Lucas came to our local partner from best cooling solution for his reefer van. It's a SAIC LDV G10 reefer van (In the near future it will be equipped with Chinese brand van refrigeration unit).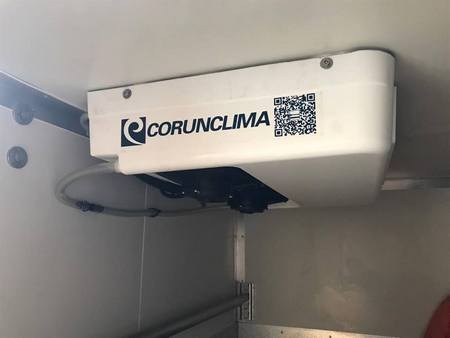 G10 is a nippy performer in typical stop-start city delivery work under 80km/h. Also with Load height: 1270mm, length: 2365mm, width: 1235, & volume of 5.2m³, it's also a perfect option for urban reefer van.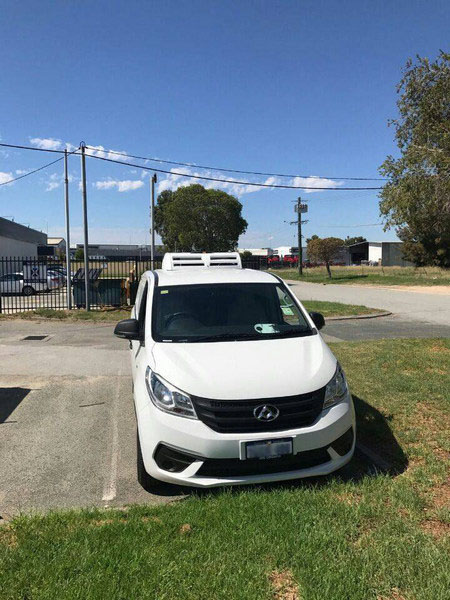 Mr. Lucas hopes that the temp inside cargo space should be around 0℃ and ambient temp is around 35℃. In consideration of general condition, Corunclima all-electric transport refrigeration unit has been recommended for him. As it's an electric van refrigeration unit, its operational requirement is easily compatible with 120Amp output current of vehicle alternator. Original vehicle battery supports chiller unit C300TB keeps on cooling while cargo being loaded & unloaded even engine shuts off. It could cool down to -5℃ even under ambient temp 48℃, so the required cooling temp is just a piece of cake.
* Alias has been used in the news for commercial secret protection.
You are also welcome to Corunclima on Facebook & Google+!
Zhengzhou Corun. Tech. Co. Ltd., & Corunclima
With nearly 20 yrs' exp. in R&D and manufacture in transport refrigeration unit and all-electric air conditioner, Corunclima gradually evolves from manufacturer to professional consultant of eco-friendly, cost-effective, customizable transport cooling solution.