All Electric Truck Air Conditioner K20BS2 Installed in Mesoamerica
Author:Corunclima Date:2017/08/22
Our all electric truck air conditioner K20BS2 recently has been installed by our partner, Mr. Alberto, in Mesoamerica. After first round negotiation with local transport fleet company, the management of the company decided to try the first set of K20BS2 for their truck. Most of their trucks hauling trailer is International Lonestar® Brand.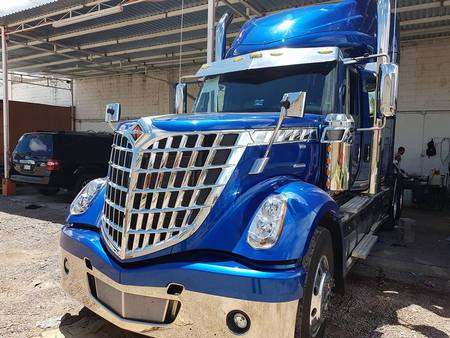 The GCW of the truck is 90,000-140,000lbs, which enables it competent to perform local long distance transport. The sleeper is 73'' Hi-Rise Sleeper, plus driving cab area, the total cooling area is at least 6m³. Output current of vehicle alternator ranges from 160~325Amp and the original voltage is 12V. All these specs decide truck sleeper air conditioner K20BS2 is suitable for the truck.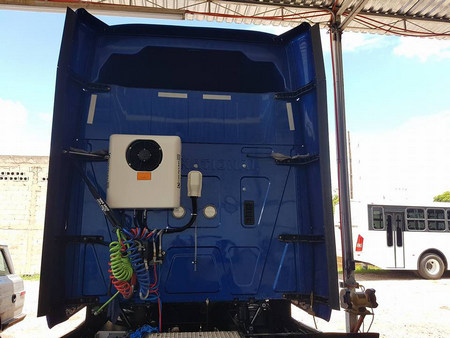 To ensure continuous cooling time and efficient operation of K20BS2, Mr. Alberto suggested the client to retrofit their original 4 batteries pack with new ones. These newly added lithium batteries will not only lower the cost of ownership but also empower all electric truck air conditioner to operate up to 10-14 hours depending on ambient temperature. And this suggestion is accepted by the client after they know advantages mentioned above.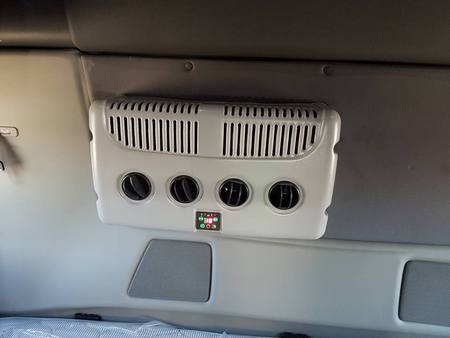 * Alias has been used in the news for commercial secret protection.
You are also welcome to Corunclima on Facebook & Google+!
Zhengzhou Corun. Tech. Co. Ltd., & Corunclima
With nearly 20 yrs' exp. in R&D and manufacture in transport refrigeration unit and all-electric air conditioner, Corunclima gradually evolves from manufacturer to professional consultant of eco-friendly, cost-effective, customizable transport cooling solution.