All electric truck air conditioner T20B installed in Southeast Asia
Author:Corunclima Date:2017/08/31
In our all electric truck air conditioner, evaporator-condenser all roof mounted T20B is versatile for different types of driving cab. It could be used for the cab of truck, trailer, construction machine, and agricultural machine. In considering of limited space in driving cab especially in heavy machinery, evaporator roof mounted is most space-saving cooling solution for these types of machinery.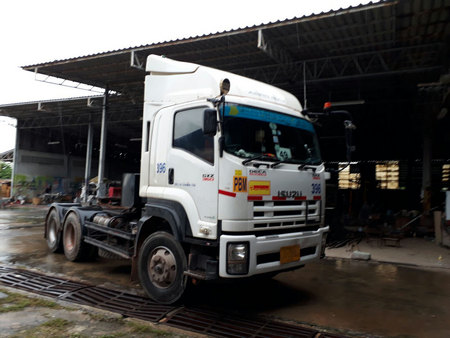 Mr. Robin, our partner in Southeast Asia, got inquiry from the client in fleet company. In Southeast Asian countries, all electric truck air conditioner hasn't been well known in automotive industry. And this shortage of relative knowledge takes quite a lot of time for Mr. Robin explaining advantages of all electric truck air conditioner to the client. Such as comparing with conventional engine driven air conditioner, air conditioner compressor integrated in electric type helps saving installation time on connecting compressor to vehicle engine as well as removing relative possible failures and problems caused by compressor. Power source of original vehicle battery or added battery packs enables less fuel cost on using air conditioner as well as cooling and comfortable whole night sleep or noon nap inside the cab while engine off. Finally the client agreed to try one for their ISUZU NPR truck.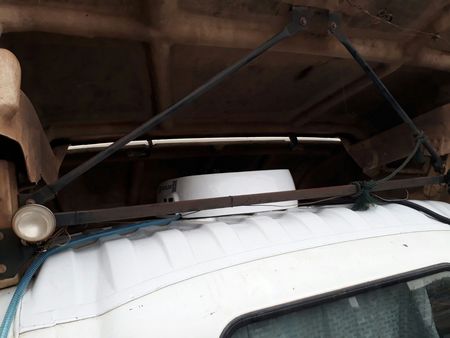 Comparing with Some brands of US style truck like International, Western Star…, driving cab of EU and Asian brand is smaller without sleeper cab. Since T20B has been used and well performed before in North American and Oceanian markets, Mr. Robin is confident with cooling performance of T20B in ISUZU NPR. With 7,435-7,607 lbs payload, ISUZU NPR is ideal light duty truck transporting cargo from city to city. Truck cab air conditioner T20B optionally includes 12V/24V type, so original vehicle voltage 24V & alternator output current 140amp is compatible with T20B operational power.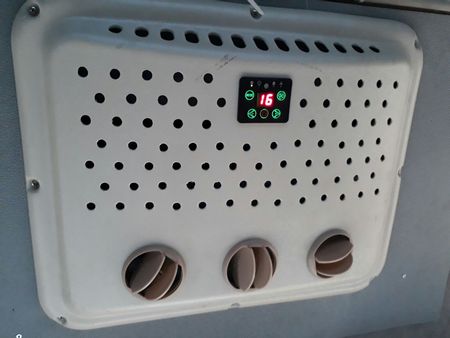 After installation completed, the onsite test is necessary. The result is satisfactory for us and surprising for the client. T20B takes 5mins cooling cab from 24℃ down to 17℃. As far as the client has no clear intention of daily operational time of the truck and limited electric quantity of 2 original 750-CCA vehicle batteries, Mr. Robin considerately suggested the client come back for extra battery packs added if the truck will be used for long-distance transportation.
* Alias has been used in the news for commercial secret protection.
You are also welcome to Corunclima on Facebook & Google+!
Zhengzhou Corun. Tech. Co. Ltd., & Corunclima
With nearly 20 yrs' exp. in R&D and manufacture in transport refrigeration unit and all-electric air conditioner, Corunclima gradually evolves from manufacturer to professional consultant of eco-friendly, cost-effective, customizable transport cooling solution.