Corunclima DC Electric van air conditioning units UAE Cooler
Author:Corun Date:2019/11/07
"Traveller" (alias)is an UAE company which is specializing in renting private passenger vans. Their main vehicles are Ford Transit passenger vans. The original OE cab A/C is not cool enough for rear passengers, so this client came to Corunclima and asked for a perfect solution for their vehicles.
After detailed communication, they ordered several van aircon unit. Since Feb, 2019, they have fitted 10 sets of Corunclima rooftop electric van air conditioning system AC100TB. "There are total 13 passengers, under UAE ambient temperature 55 degree, Corunclima van air conditioner can still help the cabin temperature drop to 24 degree, we are very happy with their products and service, we will absolutely get more units soon!" said the customer.
Here is the product Profile of electric van air conditioning system AC100TB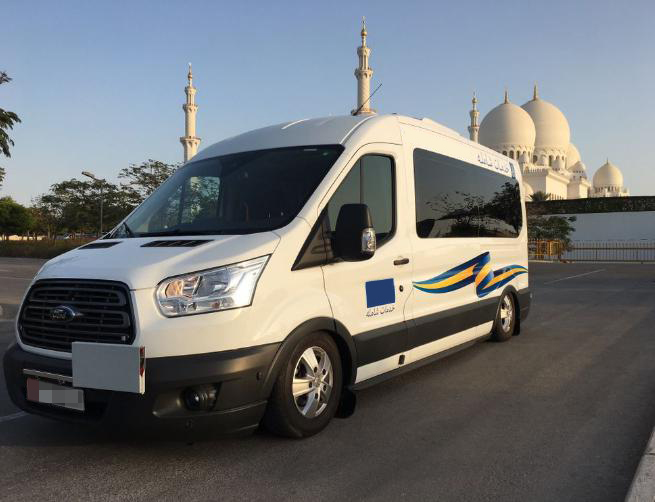 Model: AC100TB
Cooling Capacity: 10.0KW/34,000BTU
Voltage: DC12V/DC24V/DC48V/DC72V/DC80V/DC400V/DC720V are available
Current: 96A(12V)/78A(24V)
Air Flow Volume of Evaporator: 1400M3/h
Compressor:Totally-enclosed, DC-powered, direct connection brushless motor
Applying:Full Electrical bus, Van, Hybrid bus, EV bus
Corunclima DC electric aircon series, is developed for customers who are meeting these issues:
a. You have a minibus, but only have aircon for the driving seats.
b. Your aircon compressor is too small, but there is no space to install a bigger one.
c. You use too much fuel every day, and you're enough with that.
d. You have added an additional diesel engine for your bus, but the noise is just intolerable.
Contact corunclima to know more solutions for all the issues you are facing.
Our electric aircon doesn't need to install compressor, no piping works, eliminate leakage. Deal with this electric unit, You gonna sell more, fit more, earn more, while cost less time, less labour.
Now we are seeking for Partners/Dealers worldwide, if you are interested, please feel free to contact us.
You are also welcome to follow Corunclima on Facebook & Linkedin!