Corunclima in 2016 CIAAR Exhibition
Author:Corunclima Date:2016/11/21
CIAAR Exhibition was successfully held in Nov 16-18, 2016.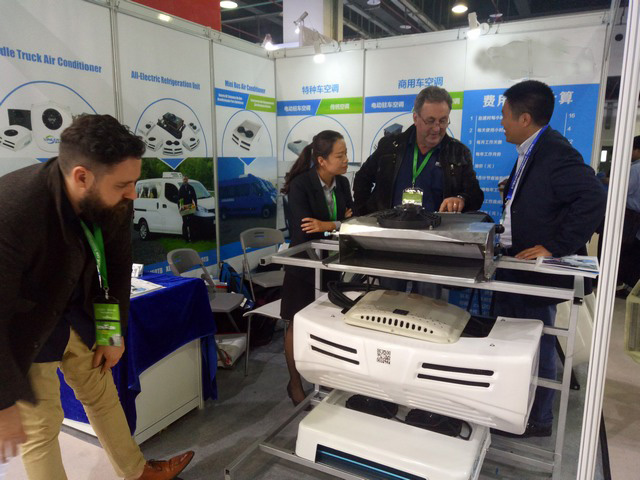 Shanghai International Auto Air-conditioning & Transport Refrigeration Exhibition (CIAAR) is well known as the leading exhibition in the world automotive air conditioning and transport refrigeration industry. It attracts over 80% of the industry professionals in China each year, and is getting acknowledged by more and more international peers. 15% of the buyers are International.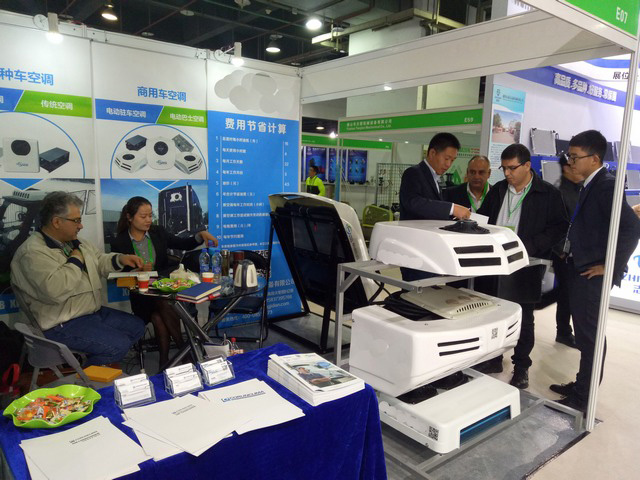 To exhibit our hot-sale transport refrigeration unit and all-electric air conditioner, and communicate with domestic and international peers and customers, Kavin Kong, General Manager of Corunclima, with Liam Lee, Lucy Lu, and Sofia Zhang, Sales Manager, attended this expo.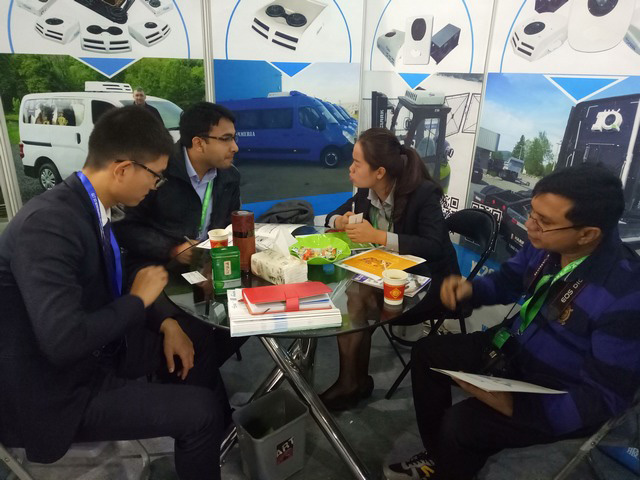 Special thanks to Mr. Ahmed from Middle East. With references from our partner in UAE, he takes his special trip to us in China which is thousands miles far away from his country. After further conversation and understanding of us, he expressed great interest in our top-mounted transport refrigeration unit for van and would complete following purchase with Liam. Mr. Ben and Mr. David from Oceanian country also had pleasant talk with Lucy and ordered dozens of electric van refrigeration unit after the expo. Except transport refrigeration unit above, our all-electric air conditioner attracted quite a lot of customers and peers from Europe and North America as well.