Battery freezer units V150TB are installed on tuktuk in South Africa
Author:Corun Date:2021/08/18
Battery freezer units V150TB are installed on tuktuk in South Africa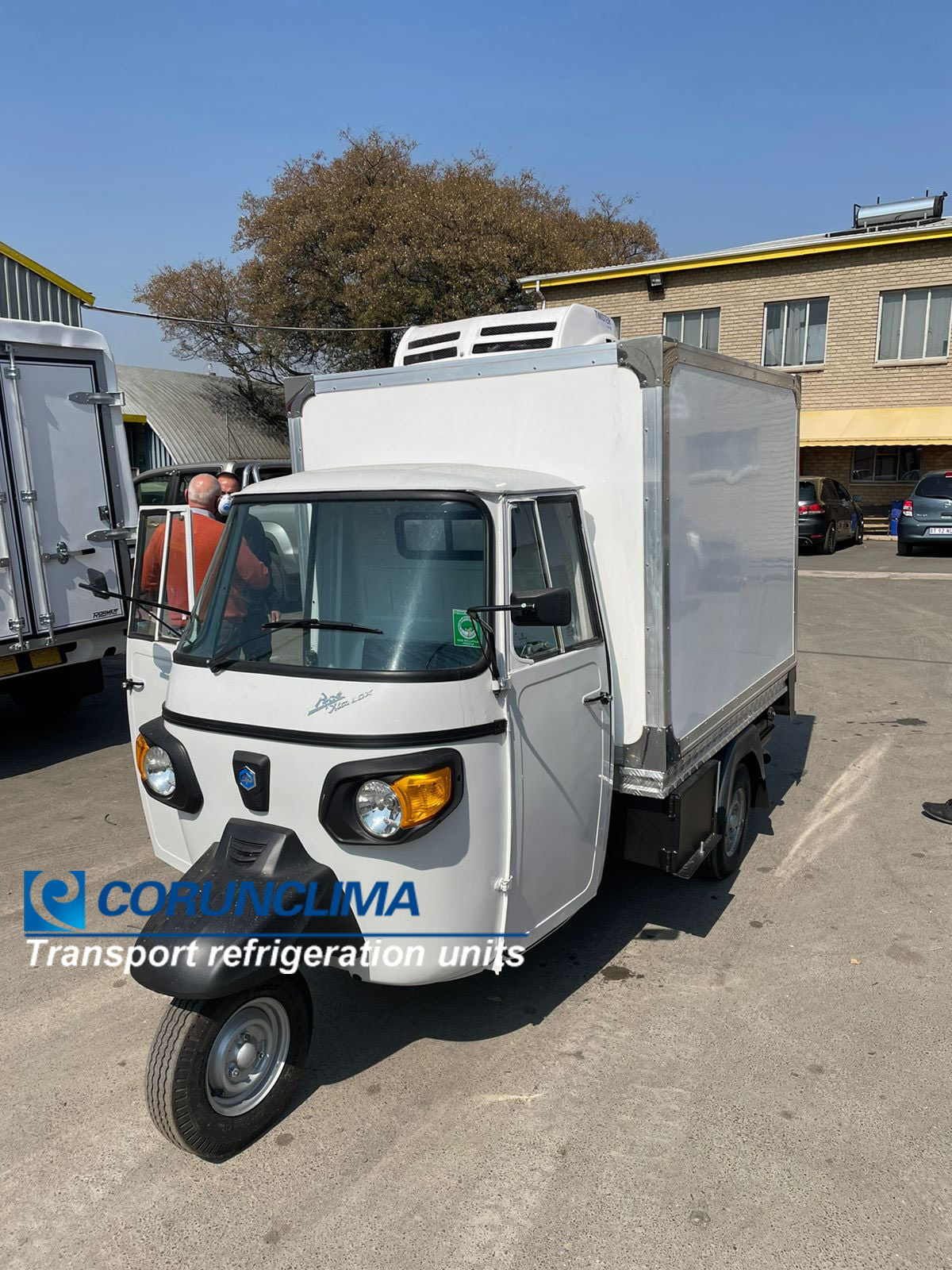 Corunclima DC electric freezer -18C degree installed on tuktuk* in South Africa for the last-mile delivery solution. The Cooling system works on batteries, 3 * 105 ah lithium battery, which can work about 6.5 hours.
Introduction of Battery freezer units V150TB
Model No.

Freezer (-18℃)

V150TB

Driven

All DC Electric

Temperature

-18℃

Voltage

DC12V/DC24V

Cooling Capacity

760W (-20℃)
Corunclima DC electric freezer Meets Sustainable Last-Mile delivery due to its precise temperature control and quick recovery cooling from door openings
Special for both Full Electric and Engine minimize cargo Vans and Trucks 3-5 m³.
*Tuk-tuks, introduced in Durban in the late 1980s enjoyed growing popularity in recent years, particularly in Gauteng. In Cape Town they are used to deliver groceries and, more recently, transport tourists. It is also common in other areas, such as Africa and the Middle East, Asia, Europe, America.