Compressor Advantage of Electric Air Conditioner for Truck/Bus/Van
Author:Corunclima Date:2018/01/04
Electric air conditioner for truck/bus/van, as a new energy powered electric appliance, is able to continuously operation without engine. So it helps to cut down fuel cost, has no influence on vehicle power, and most important is erase anxiety about cylinder detonation caused by engine high-speed operation. Till now, quite a few customers may still have doubt about advantages of electric truck/van/bus air conditioner while some others starts to accept it and benefit from it. The doubt may be that battery pack is able to support operation of air conditioner with quite huge power or not. Otherwise, the benefits are obvious too. On condition long haul driving is needed, air conditioner using will not cause engine wear or extra fuel cost on cooling. It is also needless to control air conditioner incessantly on and off caused by the anxiety above. No matter a nap at noon, a layover for short rest, or even whole night sleep, carefree cooling need would be satisfied, since air conditioner could operation without engine driven. Such benefit makes the whole cab including sleeper as a real motor home.
As the core part of electric air conditioner for truck/bus/van, selection of compressor needs to be took into careful consideration. Compressor of conventional air conditioner is driven by belt while compressor of electric type is driven by alternator. The main parts include electronic control unit (ECU), alternator, compressor, these parts mutually effect each other. Alternator is used to drive compressor and ECU will control output and operation of alternator. That's way electric air conditioner could operate without reliability on engine anymore. Comparing with electric type with the conventional engine driven type, the advantage of new-type compressor is much obvious.
Conventional engine-driven air conditioner is prone to be effected by stability of engine operation. Compressor with large displacement capacity needs to be adopted for air conditioner once the engine runs in low speed. Larger displacement capacity the compressor has, larger size it will be. This will directly lead to engine output power increase and accelerate engine wear. Nevertheless compressor displacement capacity of electric type decrease from 136cc to 36cc, it significantly increase the efficient of compressor.
For conventional air conditioner, compressor needs to be installed nearby engine with high operational temperature, and this will somewhat effect operational environment of compressor. Besides, as evaporator and air vent needs to be mounted separately on the cab rooftop and inside the cab, the total hosing length for refrigerant cycling increased. The situation is apt to cause leakage when long time operation as well as large quantity cooling air consumption. But electric type owns its independent power source. Without attach to engine, the whole unit could be installed on most appropriate position in case of leakage caused by length hosing.
When the vehicle is running in continuously low speed, the electric type, equals to an independent operating part, could normally cooling without interference of engine operation duration. Both electric air conditioner and vehicle could operate normally without negative impact to each other.
Corunclima electric truck cab air conditioner T20B for various types of functional/construction/agricultural vehicle cab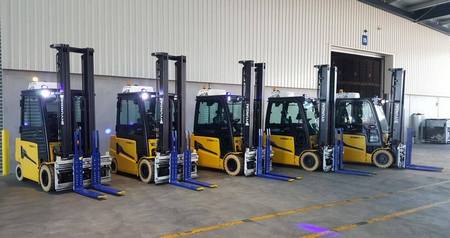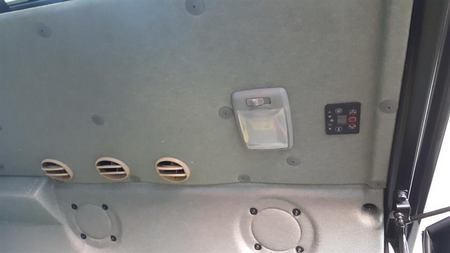 You are also welcome to Corunclima on Facebook & Google+!
Zhengzhou Corun. Tech. Co. Ltd., & Corunclima
With nearly 20 yrs' exp. in R&D and manufacture in transport refrigeration unit and all-electric air conditioner, Corunclima gradually evolves from manufacturer to professional consultant of eco-friendly, cost-effective, customizable transport cooling solution.