Electric Transport Refrigeration Unit C150TB March 1st 2018 Installation Case
Author:Corunclima Date:2018/03/01
As temperature starts to rise after winter season past in Mesoamerica, business of transport refrigeration unit will come to its busy season. Most temperature sensitive cargo needs to be carefully handled with especially on temperature control no matter from receiving from source area or during transport, an efficient cooling unit is vital to keep the cargo fresh. Since last year our partners have introduced electric cooling unit into local market and some of them has been put into use for several months, its reliability and economic benefit has convinced some users make their decisions to retrofit their previous conventional engine driven cooling unit into electric type for longer uptime both of their reefer vehicles and cooling unit. Then more local business owner of grocery, bakery, and some other business types has come to our partners for model selection recommendation and unit installation.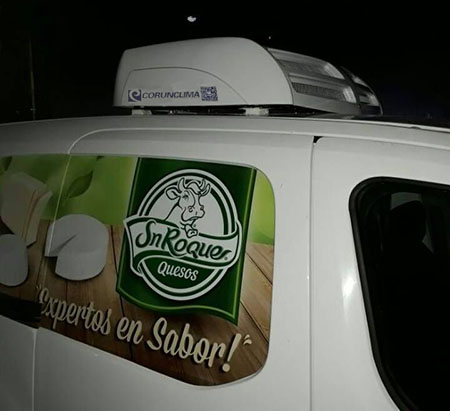 This time the client has his own reefer van parked in our partner's workshop for cooling solution consultation. The client has the need to short distance transportation, incessant start and stop during the journey, and continuous cooling during load and unload. It is certainly that the refrigeration unit needs to continuously keep low temperature inside cargo area. So these requirements decide electric van refrigeration unit would be perfect option as its electricity-based operation and ignorance of vehicle engine operation. The client's reefer van is Peugeot Partner brand and paneling has completed before he comes to our partner. He runs his dairy shop and needs to transport raw milk from farm to the shop. So the chiller unit shall be added to his reefer van. Raw milk, after received from the cow, the original temperature of which is around 37℃ to 38℃. After that, it will be preliminary chilling processed to 4℃ in a short period, preferably within an hour since bacteria will proliferate doubles every 20 minutes under body temperature. Chilling the milk does not only extend longer shelf life of the milk, but also ensure its taste and flavor better on condition the milk would be chilled quickly an kept in relatively low temperature. As the very beginning of raw milk cold chain transportation, the bulk milk tank with milk stored inside will be positioned inside the reefer van which has been precooled. The inner temperature should be kept at 4℃ or little lower to create proper cooling storage environment before chilled milk loading into container. As one benefit of the electric van refrigeration unit, the unit could be kept operation for precooling purpose while vehicle engine off. It may operate with electricity from battery or obtain electricity while the vehicle has been connected to charging pile (converter needed under such condition for AC to DC conversion).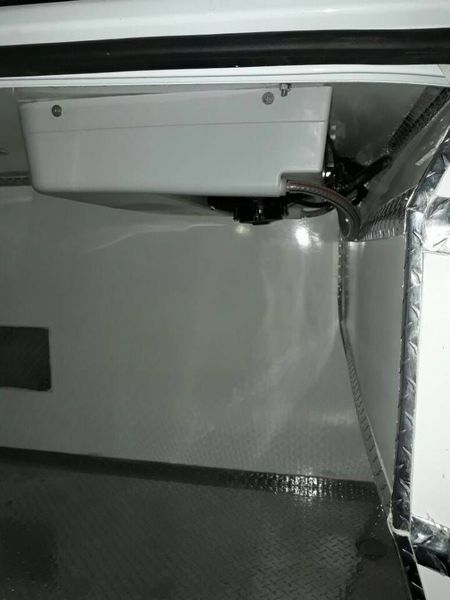 Next let's take a look at this Peugeot reefer van. With its latest technology added like Active City brake, parking position sensors, reversing camera and some other safety and controlling mechanism, it is an ideal conveyance as reefer van in urban area no matter driven in complicated and compact road or lane or parked in limited garage. Its efficient BlueHDi diesel engine offers enjoyable drivability as well as lower fuel consumption and carbon footprint. Another feature for reefer van is its compartment design. Low loading sill and asymmetric rear doors with 180° max opening angle allows easily and safely loading bulky cargo into the compartment. Also with 6 tie-down rings, wide range of load retainer, half-height bulkhead with removable flap, and raised grille, milk tanker could be secured inside the compartment.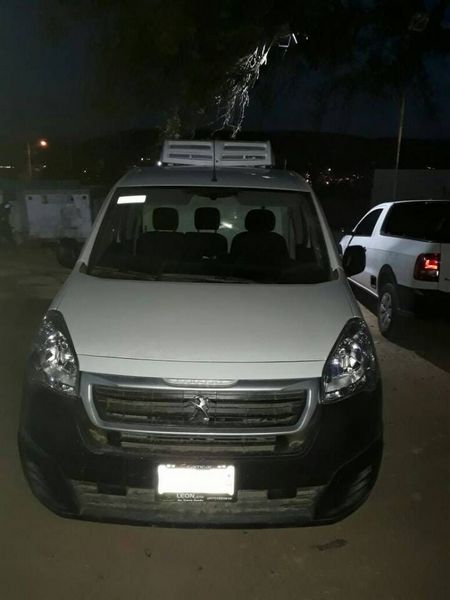 About 3.3m³ of compartment size, electric van refrigeration unit C150TB would be appropriate cooling solution for the van. Up to max cooling space of 3.5m³ reefer van, 1,380W (-5℃) cooling capacity of C150TB is competent to cool down the whole cargo area. It is also compatible with original vehicle alternator of 150amp and used for short-period cooling with original battery of 76AH, 680CCA.
You are also welcome to Corunclima on Facebook & Google+!
Zhengzhou Corun. Tech. Co. Ltd., & Corunclima
With nearly 20 yrs' exp. in R&D and manufacture in transport refrigeration unit and all-electric air conditioner, Corunclima gradually evolves from manufacturer to professional consultant of eco-friendly, cost-effective, customizable transport cooling solution.