Electric Van Air Conditioner Shipped To Africa
Author:Corun Date:2021/01/05
The first container of electric van air conditioner AC100TB/AC60TB in 2021 are shipped to customer in africa.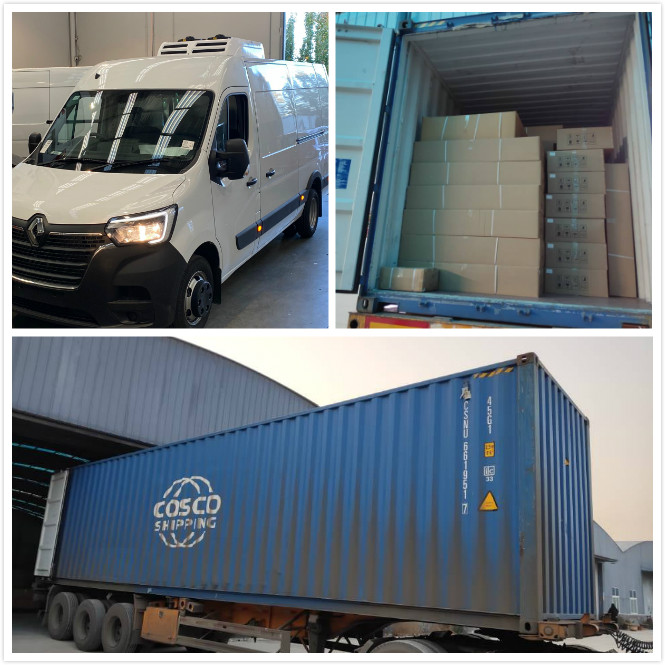 AC100TB/AC60TB are electric air conditioner for van, they can work even when the engine is off.
The Cooling Capacity of AC100TB is 10.0KW/34,000BTU, while Cooling Capacity of AC60TB is 8.5kw/29,000BTU. Both DC12V/24V electric air conditioner for van are available.
Advantage of electric van air conditioner
1.Easy Installation:
1.1 No need install compressor
1.2 No need install air duct
1.3 No need charge refrigerant gas (fully charged R134A in factory)
2. Maintains Cooling when Engine-Off. ( when Van parking or Waiting)
3. No Noise. No compressor Noise.
4. Save Engine Power. No power consumption for compressor.
Corunclima is the leading manufacturer of electric van air conditioner in China. And our clients are from South africa, ,United Arab Emirates, Romania, Australia, Mexico, and so on.
You can get more installation cases of electric air conditioning for van through our Facebook and Linkedin Page.
If you are interested in our products or want to be our dealer, please feel free to contact us. info@corunclima.com

If you have any questions, please contact us via email info@corunclima.com.
TAG:&nbsp&nbspelectric van air conditioner&nbspelectric air conditioner for van