Feedback from South African customers on truck fridge
Author:Corun Date:2020/12/10
Corunclima truck fridge is more and more popular in South Africa these years. Our customer from South Africa sends us feedback of truck fridge. The following are the details.
The customer has a cold chain logistics company in South Africa . His friend introduces us to him. He visits our warehouse of the truck fridge and electric bus air conditioner in South Africa. He feels product supply and after-sales maintenance are very convenient.
In 2019, he visits our truck fridge factory when he traveled in China. This visit gave him a more comprehensive understanding of us. He makes up him mind to cooperate with us. He used to use engine-driven refrigeration unit and has never heard of the electric refrigeration unit. In the end, though our country manager recommends electric refrigeration unit to him, he still decided on the spot to purchase 10
engine-driven units C300F
for testing.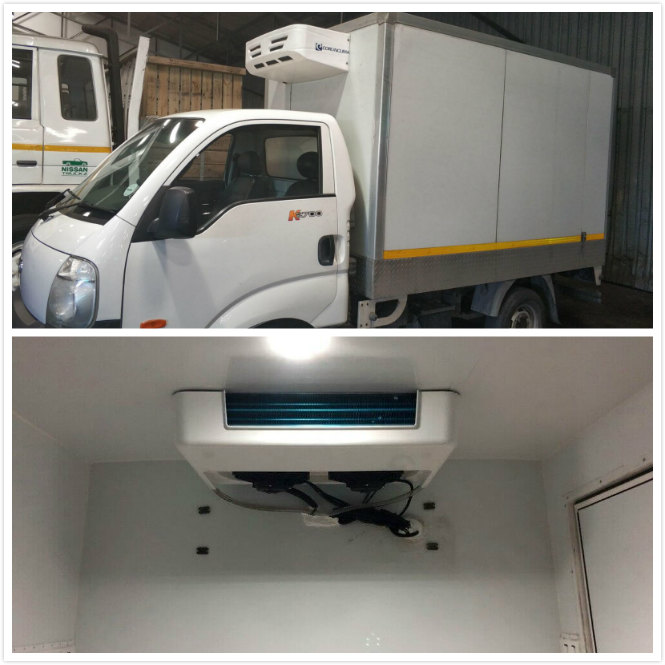 C300F is engine-driven refrigeration unit. It is suitable for 6~8 m³ Container. Separated condenser and evaporator sufficiently offer frozen for pickups with low cost and low maintenance. With condenser front-mounted, installation position for evaporator may be chosen randomly.
After testing, he very satisfied with our product and he will try our battery-driven unit. Please see customer feedback:

The
DC electrical refrigeration unit
is a new Green technology. It is driven by DC12V/DC24V directly (Alternator or Battery) , and all the systems (Compressor, Fan, Blower, etc.) are DC12V / DC24V electrical.
With more than 20 years' experience in the truck fridge, various types of products, perfect technical support, corunclima should be your first choice of
truck refrigeration unit
manufacturer.
Corunclima will always put customers first, to get a win-win situation.Now we are looking for long-term business partners, if you are interested, please feel free to contact us. info@corunclima.com
TAG:&nbsp&nbsptruck fridge