New installation of semi truck air conditioner units
Author:Corun Date:2021/01/12
Rencently semi truck air conditioner units (battery powered APU )K20BS2 are installed on Volvo trucks by our dealer in mexico.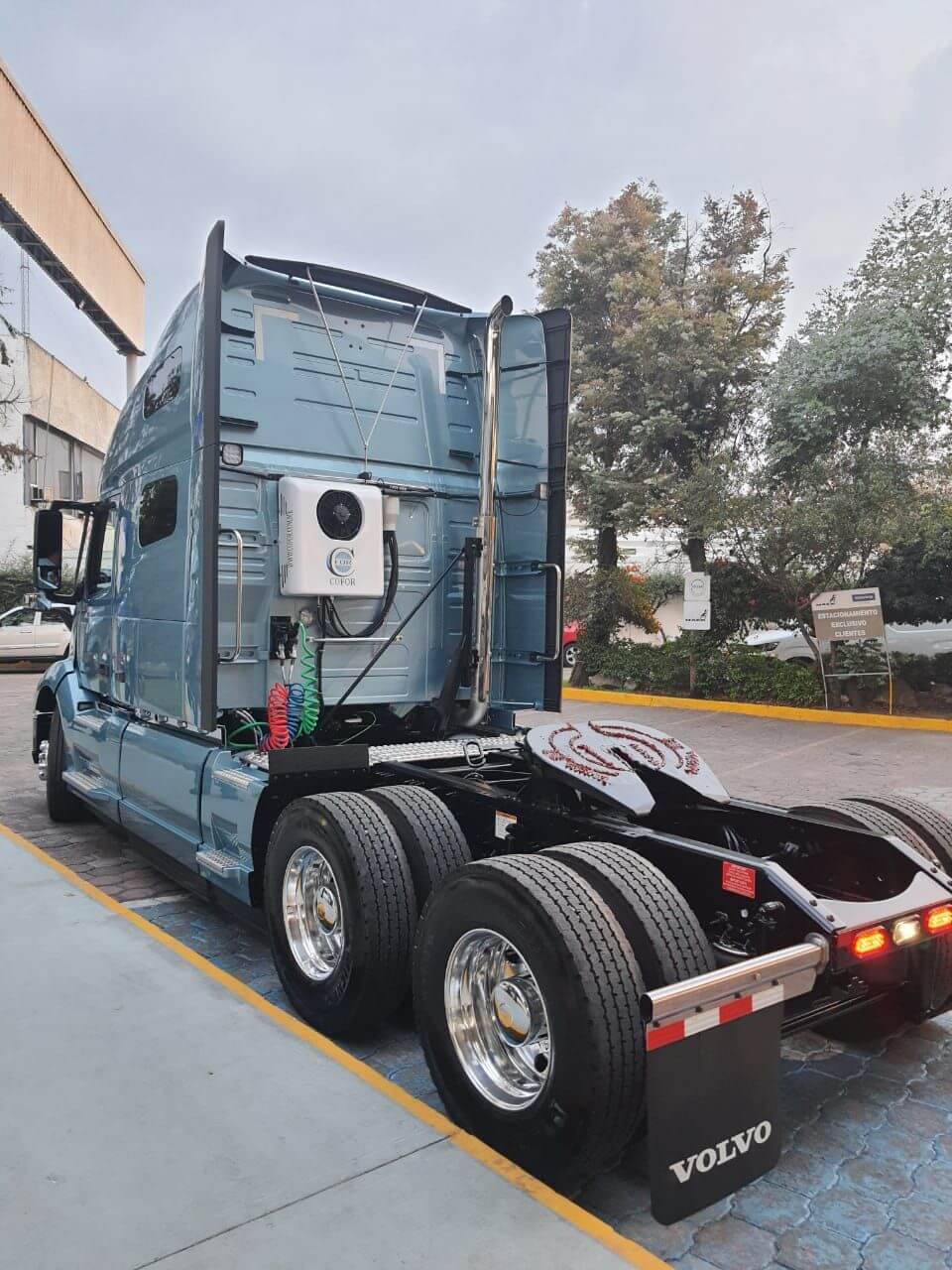 K20BS2 is electric air conditioning unit. It can work even when the engine is off. There is no need for installing mechanical compressor. When Engine-off, it can still work by battery.
No matter your truck is Kenworth, International, Freightliner, Volvo, etc. or the cab is high-rise, mid-rise day cab or sleeper, our semi truck ac units K20BS2 are perfect for your cab.
Model

K20BS2

Cooling Capacity

2.2-2.5KW/8500BTU

Voltage

DC12V/24V

Current

46A(12V)

28A(24V)

Air Flow Volume of Evaporator

650M³/H

Compressor

Totally-enclosed, DC-powered, direct connection brushless motor

Controller

Digital/Manual
Features
1.Driven by battery and Save 6000L fuel diesel per year
2.No Engine Noise when cabs in cooling
3.Easy installation,less than 3.5 worker hours.
4.Save 10% Engine power when driving (compare with Engine driven A/C)
From 2008 years, we start design, manufacture, and export the Full Electric A/C units. We already own the key technology of the Full Electric A/C units.
5000 sets electric air conditioning unit are installed in the last two years, and still increasing fast.
Never Losing the Future Opportunity, Save Fuel and Start Now.
We are seeking for dealer worldwide, welcome to cooperate with us! info@corunclima.com
TAG:&nbsp&nbspsemi truck air conditioner units&nbspbattery powered APU&nbspsemi truck ac units