Truck sleeper air conditioner on international truck
Author:Corun Date:2020/11/30
Recently our truck sleeper air conditioner K20BS2 have been installed on international truck by our dealer in Mexico. The following is the details.
The client runs a logistics company that owns trucks, refrigerated trucks, and special vehicles. His company recently purchased 40 International Lonestar trucks. Due to frequent long-distance transportation, customers are a little worried about the cooling performance of the original cab air conditioner. Therefore, he was looking for extra air conditioner for truck sleeper.
He has contacted many truck sleeper air conditioning suppliers, but he does not know which one to choose. His friend recommended our truck sleeper ac units K20BS2 to him. He read the detailed introduction and installation case on our website, and sent us an Email. We passed his contact information to our dealer in Mexico.
Our dealer gave him a detailed introduction to truck sleeper air conditioner K20BS2, share more installation cases. Regarding the K20BS2 installed on the back of the condenser cab, it is the top-selling cooling gadget for American trucks. Thousands of K20BS2 were installed in the local market for drivers and local fleet companies.
As we have warehouse in Mexico, product supply, parts supply and after-sales are very convenient. He completely dispelled his concerns. Soon his staff drove their trucks to our warehouse and installed air conditioning.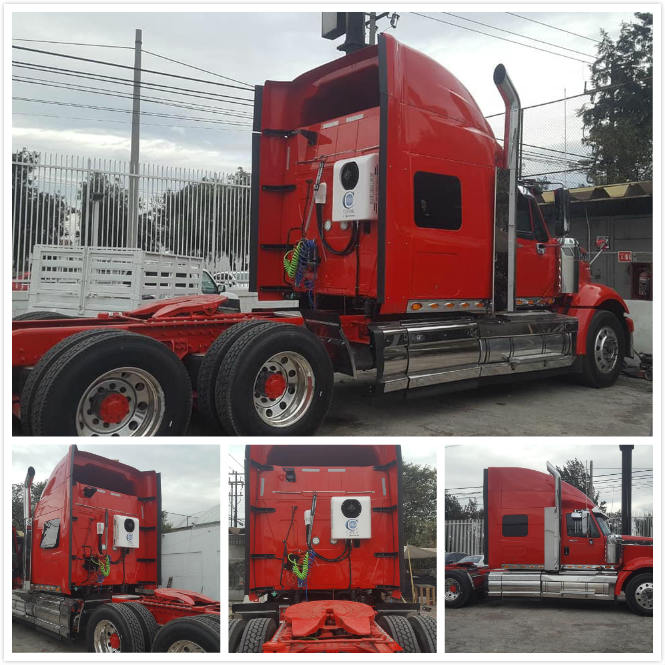 Our truck sleeper air conditioning system K20BS2 is power by battery. It can increase fuel efficiency. All DC current based operation mechanism and 12V/24V type optional make it could easily connect to original truck battery packs. Low voltage protection, AC/DC converter, value-added auxiliary solar panel would help to guarantee enough electricity for starter as well as enhance adaptability to different power source. For more advantage of K20BS2, please visit the product page of K20BS2.
You can get more installation cases of truck sleeper air conditioner K20BS2 through our Facebook and Linkedin Page.
If you are interested in truck sleeper air conditioner or want to be our dealer, please feel free to contact us. info@corunclima.com
TAG:&nbsp&nbsptruck sleeper air conditioner&nbspair conditioner for truck sleeper&nbsptruck sleeper ac units&nbsptruck sleeper air conditioner suppliers&nbsptruck sleeper air conditioning system&nbsptruck sleeper cab air conditioning