No idle air conditioning system installed on freightliner
Author:Corun Date:2021/01/21
12 volt no idle air conditioning system K20BS2 are installed on freightliner by our dealer in mexico.
The customer's company is dedicated to the field of construction, maintenance and dismantling. Their main business is the leasing of Tractor trucks, articulated cranes, hydraulic cranes, all terrain and on truck performing maneuvers, assemblies and hoists as professionalism and efficiency. Most of their trucks hauling trailer is freightliner Brand. Our no idle air conditioning systems can match the cab perfectly.
In order to ensure continuous cooling time and efficient operation of K20BS2, our dealer suggested that customer use new 4 battery packs for modification. These newly added lithium batteries can allow the no idle air conditioning system to operate for up to 10-14 hours (depending on the ambient temperature). After the customer knew the above advantages, he accepted this suggestion.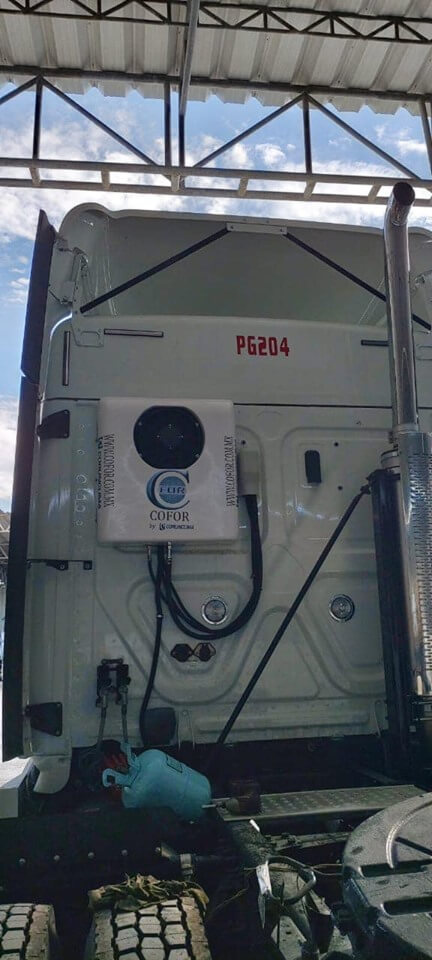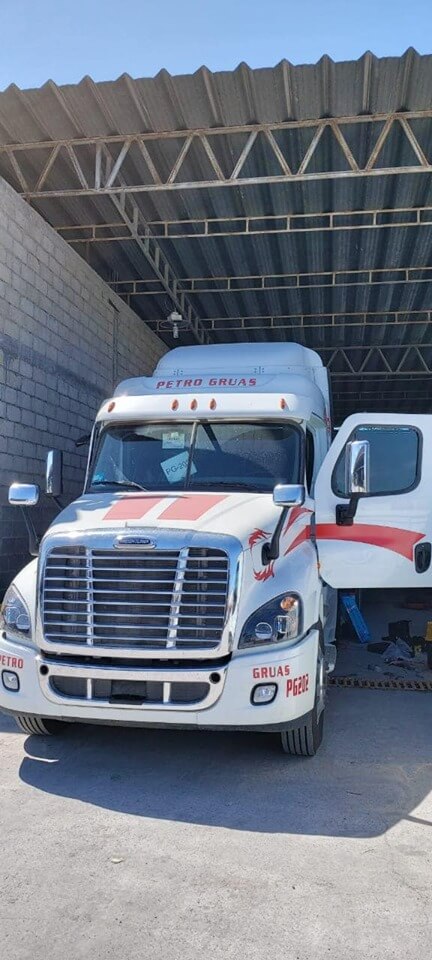 Model:K20BS2
Cooling capacity: 9500 Btu.
Cooling air: 420 CFM
Work with 4 batteries
The electric no idle air conditioning system K20BS2 can keep cabs fresh without idling engine, providing comfortable environment for your long-distance transportation.
No need to install the compressor on the engine.
It's reliable, fuel saving, quiet and easy to operate.
If you are looking for freightliner no idle air conditioning system, please feel free to contact us. info@corunclima.com
With more than 20 yrs' exp. in R&D and manufacture in transport refrigeration unit and all-electric air conditioner, Corunclima has evolved from manufacturer to professional consultant of eco-friendly, cost-effective, customizable transport cooling solution.
From 2008 years, we start design, manufacture, and export the Full Electric A/C units. We already own the key technology of the Full Electric A/C units.
5000sets are installed last two years, and still increasing fast.
Never Losing the Future Opportunity, Save Fuel and Start Now.
We not only provide high quality products, but also provide Professional technical support, Timely after-sale service,big project developing support,Key client developing support and so on.
We are seeking for dealer worldwide, welcome to visit our factory and cooperate with us!
TAG:&nbsp&nbspno idle air conditioning