How to choose a right transport refrigeration system?
Author:Corun Date:2021/12/27
How to choose a right transport refrigeration system?
The global trade of perishable items has increased in the past years,this is not only true for food but also for other sensitive items such as medical products and pharmaceuticals. To ensure the items keep from deterioration and losing value during the process of transporting, choosing a right reefer system for your delivery truck or van is very necessary.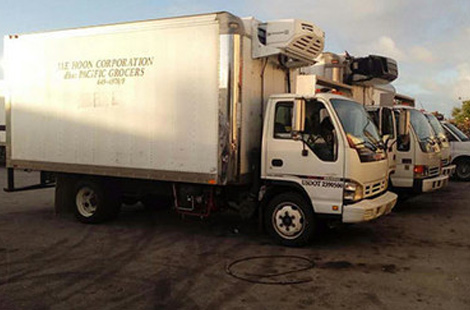 What Do You Need ?
Corunclima offer several types of refrigeration units to meet your distribution needs. In order to understand exactly what is really meet your transportation needs, you'd better consult with our refrigeration experts first, such as the products being transported, your container volume, and the delivery distance. Once such details are figured out, we will give you a most suitable advise.
Perishable Goods
Delivering temperature and time-sensitive goods is very hard in some scorching areas, you should follow the proper health and safety steps. For example, meat, poultry and seafood delivery requires frozen temperatures to prevent rotting, while fruits and beverage need chiller environment to keep cooling.
We Corunclima have both frozen and chiller refrigeration units ,our units are capable of preventing merchandise from getting damaged by keeping it frozen, cool or at room temperature.
Container volume
As the larger your box is, the more powerful cooling capacity you need. Corunclima has a wide range of refrigeration units for your business, delivery vans, trailers, transport vehicles. From small to large, we are dedicate to meet your exact specifications and customized electric refrigeration units are also available.
Driving Distances
The one you have to take into account is whether your items deliver locally or long distance. Corunclima have complete temperature setting system and perfect connection between tradition and electric. You can choose the engine driven transport refrigeration unit for long distance. You can also choose the electric refrigeration unit for last-mile delivery solution.
No Matter you are going to expand your business or initiate your delivery, Corunclima refrigeration unit is a wonderful choice .
For more info, please contact us info@corunclima.com, thank you !