Corunclima Supplies Full DC Electric Refrigeration Units Cooperation with Vic Young Ltd in UK
Author:Corun Date:2023/01/30
From 2021 year, Vic Young Ltd and Corunclima established partner cooperation for the Full DC Electric Refrigeration Units.
Vic Young Ltd is official authorized refrigerated van conversion company and dealer of Nissan, Maxus in UK. They have much experience of van conversion and very serious in the Temperature Controlled Refrigeration Unit. They require the temperature-controlled refrigeration units must cool fast, smart control, full DC electric. After they used and test some units from China, they decided to cooperate with Corunclima for the full DC electric refrigeration units for their vans, and approve Corunclima as their OEM (Original Equipment Manufacturer) supplier.
Vic young show the refrigerated electric van on their website with Corunclima full DC electric refrigeration units.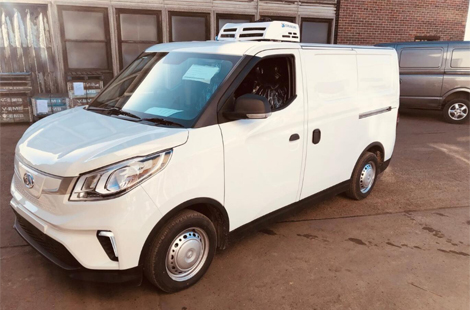 Maxus e-deliver 3 Van: https://www.vicyoung.co.uk/fleet/refrigerated-electric-van/
Nissan e-NV200 Van: https://www.vicyoung.co.uk/conversions/vans/electricvehicles/refrigerated-van/
These types electric refrigeration, 100% full DC electric, zero-emission, have low voltage and high voltage both. the low voltage DC12V, DC24V, DC48V, and high voltage DC310V, DC400V, DC560V, etc too. They can install for electric refrigerated truck and vans directly, and also used for engine trucks and vans to save fuel too.
Vic Young and Corunclima, the two companies are working together to create a reliable Full DC electric temperature controlled refrigeration system for the full electric vans in UK.
About Vic Young Ltd
Vic Young is an award-winning car dealership in the North East UK and is family-run business has been trading for over 40 years, in 2015, Vic young created the first fully electric Nissan e-NV200 box van in the UK.
Website of Vic Young: https://www.vicyoung.co.uk/
TAG:&nbsp&nbspfull DC electric refrigeration units