All DC Electric Transport Refrigeration unit C150TB Ordered in Mesoamerica
Author:Corunclima Date:2017/04/11
April, 11th
Dozens of Corunclima all electric transport refrigeration units, C150TB has been purchased by Mr. Alberto in Mesoamerica. As currently this model is hot sale in most areas with value of ecological protection and implementation on relative laws and acts, our sufficient inventory enables us to deliver on time.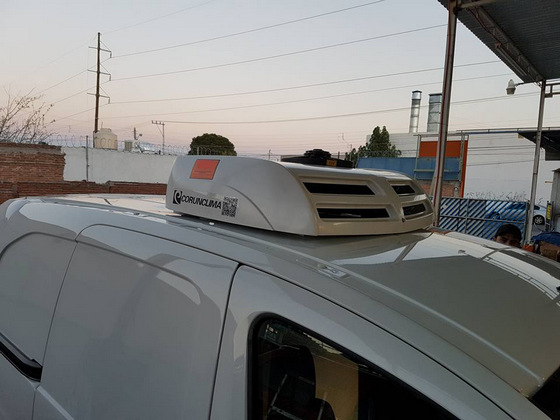 The invitation was received from Mr. Alberto last year, and then Mr. Frank, our country manager, came to him to know more about his needs. After learning about that the majority of his business is chiller and freezer unit for van and his seeking of new cooling solution comparing with conventional engine driven type, electric van refrigeration unit C150TB has been recommended to him for trial. The photos was taken onsite regarding the trial order of C150TB.
The result is satisfactory that reaching targeted cooling temperature 0℃ within 20 minutes. And first purchasing agreement has finally been reached.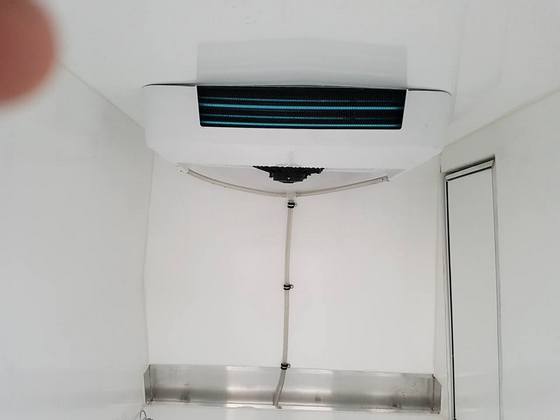 * Alias has been used in the news for commercial secret protection.
You are also welcome to Corunclima on Facebook & Google+!
Zhengzhou Corun. Tech. Co. Ltd., & Corunclima
With nearly 20 yrs' exp. in R&D and manufacture in transport refrigeration unit and all-electric air conditioner, Corunclima gradually evolves from manufacturer to professional consultant of eco-friendly, cost-effective, customizable transport cooling solution.