All-Electric Transport Refrigeration Unit C300FB for Reefer Trailer in Oceania
Author:Corunclima Date:2017/08/01
Mr. Lachlan came to our partner in Oceania for transport refrigeration unit (TRU) installed in his reefer trailer. The trailer sometimes is used for storage of some vegetable & fruit and hauled by his Chevrolet pickup. The required temperature is 0℃, which is easy to be coped with.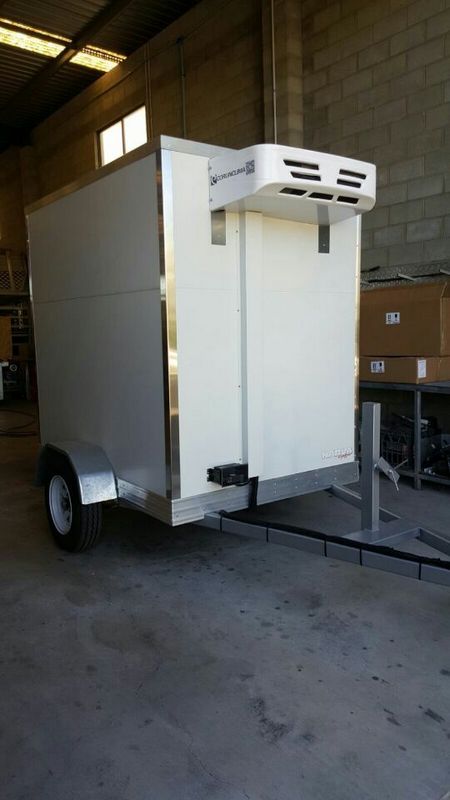 In consideration of transport refrigeration unit (TRU) is powered by pickup mostly and sometimes run by stand-by shore power (converter has been included in kit installation for current conversion), our all-electric transport refrigeration unit is definitely proper for this case. Container size is 5.5m³, connected power supply is 12V and max current is 70A. After got all these information, Corunclima front-mounted all-electric pickup/light truck refrigeration unit C300FB is recommended for Mr. Lachlan.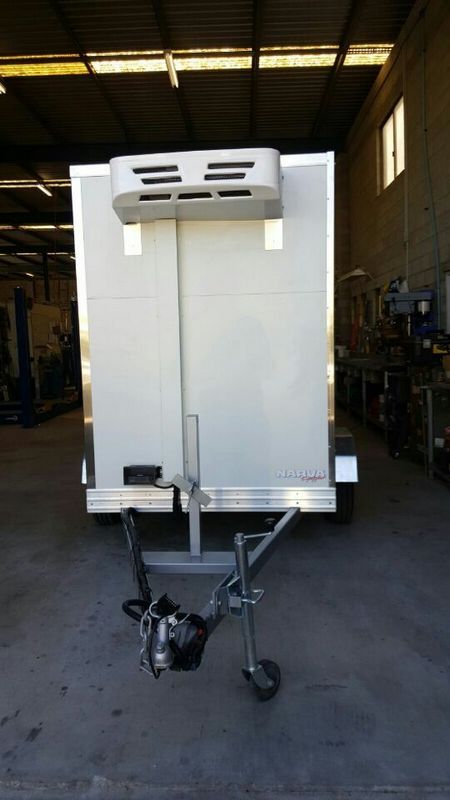 C300FB is a typical pickup refrigeration unit as well as an ideal cooling solution for 5-6m³ reefer trailer. Ultra-slim condenser is able to be perfectly installed in the space between container and driving cab of pickup. It completes refrigerated needs down to -5℃ as well as keeps aesthetics of original vehicle layout. As for sufficient front installation space on reefer trailer, it undoubtedly fit for it.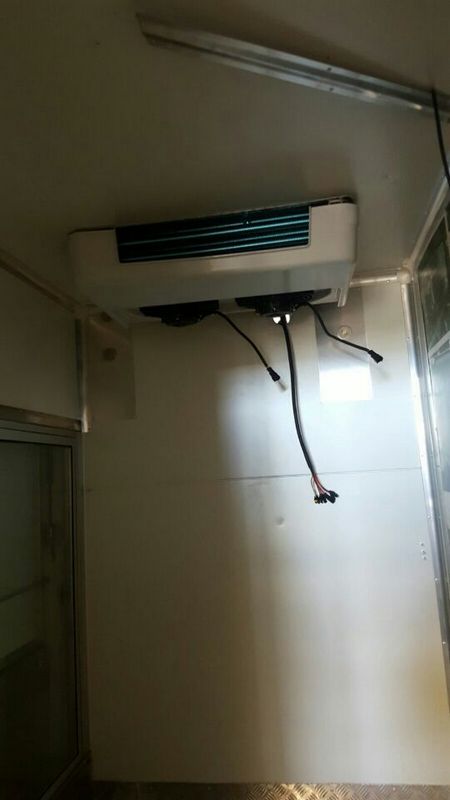 * Alias has been used in the news for commercial secret protection.
You are also welcome to Corunclima on Facebook & Google+!
Zhengzhou Corun. Tech. Co. Ltd., & Corunclima
With nearly 20 yrs' exp. in R&D and manufacture in transport refrigeration unit and all-electric air conditioner, Corunclima gradually evolves from manufacturer to professional consultant of eco-friendly, cost-effective, customizable transport cooling solution.