All-electric air conditioners in Uganda
Author:Corun Date:2021/06/25
Corunclima all-electric air conditioners are installed on the New Mobile Laboratory Van, which is part of an effort by the government of Uganda to improve the quality of milk so as to ensure high-quality milk and milk products for both international and domestic markets.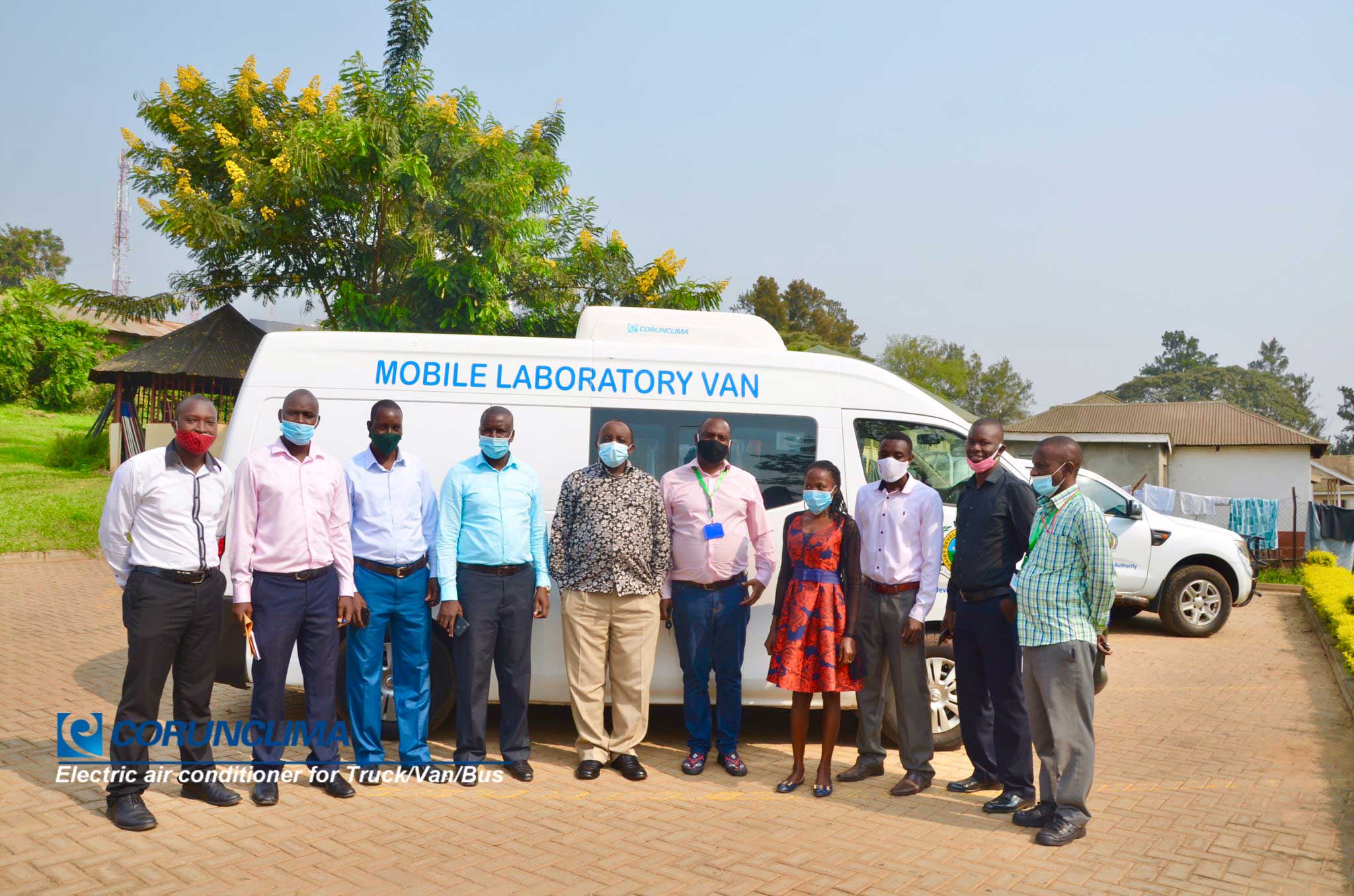 Corunclima electric bus air conditioner is special for minibus, ambulance, vans, etc. No need to install mechanical compressor, Save fuel, Keep quiet. Contact to learn more.
Advantage:
1) Fast installation. Open hole, fix it, connect wiring, its enough.
2) Fast cooling. 10miutes will feeling cool.
3) Durable. Used in UAE, Australia etc very hot countries from 2016 years.
4) Lower maintenance.
Model NO.

AC60TB

Cooling Capacity

6.8KW/23200BTU

9.6KW/32800BTU

Voltage

DC12V/DC24V

DC12V/DC24V

Current

75A(12V)/45A(24V)

120A(12V)/75A(24V)

Refrigerant

R134A

R134A

Evaporator Air Flow Volume

850M³ /H

1600M³ /H

Compressor

DC 12V/24V Electric Compressor

DC 12V/24V Electric Compressor

Condenser

Fan Quantity

1

2

Dimension

Monoblock 1263*1040*198mm

Monoblock 1263*1040*198mm

Weight

Monoblock 48Kg

Monoblock 56Kg

Evaporator

Fan Quantity

1

2

Dimension

NA

NA

Weight

NA

NA

Applying

4.5-5.5m Van

4.5-6.0m Van

Full Electric is Future, We are Already Here. Since 2006, we start to design, manufacture, and export the Full Electric air conditioners and refrigeration units. We already own the key technology.
Corunclima understands better about customers' requirement, and can offer a suitable air conditioner system for you,
We are seeking for dealer worldwide, welcome to visit our refrigeration unit factory and cooperate with us!
You are also welcome to follow Corunclima on Facebook& Linkedin!
TAG:&nbsp&nbspAC100TB&nbsp all-electric air conditioners&nbsp electric bus air conditioner