Corunclima diesel engine refrigeration system was highly praised by partners
Author:Corun Date:2023/11/21
Corunclima self-powered diesel engine refrigeration system D1200 can be used for truck boxes up to 9m long, -25℃. With strong cooling performance and unmatched reliability, it has been installed on FUSO, JAC and VW truck chassis, and highly praised by Latin American partners, South Africa partners and Southeast market partners.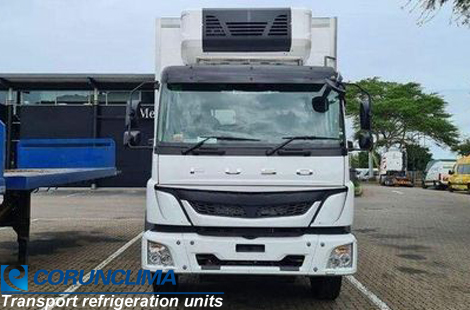 In order to ensure that our customers can use it more at ease, our key components use internationally renowned brands. Japanese Yanmar engine, Bock compressor, etc., leading brand engines and compressors guarantee performance. The mainstream brands of the market are easy to buy, and the after-sales service is more convenient.
Our maturity in large units also further proves the reliability and availability of all our products. With so many years of manufacturing experience, Corunclima refrigeration units have won the trust and love of many customers for their excellent quality. In Southeast Asia countries, the conditions there are a little harsh: ambient temperature is up to 40℃, high humidity and high corrosion due to the geographic location close to sea, and serious vibration when running on road. But our unit performs steadily here, the reliability and stability are being proven and accepted very well.
Corunclima can recognize and meet the opportunities and challenges of cooling and freezing solutions in the world market. We have an extensive range of transport refrigeration units to suit your business. Whether you're searching for a small, medium or large truck refrigeration unit, we have what you're looking for.
To revolutionize the cold chain industry to combat world hunger and reduce food waste, we are continuing to provide customers with high-quality, cost-effective products, giving customers more superiority over the competition. At the same time, we will assist customers to participate project, develop appropriate plans, and help you succeed.
Join us in our mission to build a smarter and more connected cold chain – together with our partners and customers in driving innovation forward.
TAG:&nbsp&nbspdiesel engine refrigeration system