Corunclima Advanced Direct Engine Drive Refrigeration System Model V1100F
Author:Corun Date:2023/11/14
With greater capacity, reliable operation and refined engineless performance, Corunclima direct engine drive refrigeration system V1100F is our most powerful direct-drive unit, providing refrigeration for box trucks up to 8.2m in length.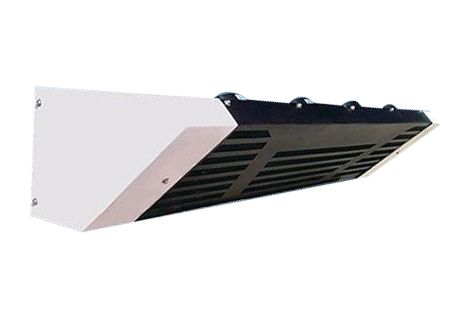 The advanced Model V1100F has fast pull down time and more flow air, giving ultra-precise temperature control to ensure your fresh cargo reaches its destination in top condition. It offers flexible, efficient, and greater fuel savings solution for 20ft box to 32ft long box with its cheaper price---only 1/3 of an independent equipment with the same capacity.
Discover the main benefits of our unit:
● A lower price of ownership: a good alternative for big truck boxes for customers who are not willing to install diesel engine units.
● Optimized fuel efficiency: consume less fuel while delivering superior performance.
● Easy maintenance: engineered with reliable and accessible service parts.
● No compromise for performance: designed to deliver high performance in a variety of conditions, even in hot or humid environments.
Corunclima aims to transform the way we transport goods across the world. That's why we remain dedicated to providing the best, most innovative and sustainable cooling solutions on the market. As one of the leading automotive air-conditioning & transport refrigeration manufacturers, we're committed to taking action and finding innovative solutions to reduce food loss and waste worldwide.
Corunclima transport refrigeration units offer tailor-made solutions that reduce energy costs, enhance reliability and promote efficiency. We're proud to offer units to fit vans and trucks of all sizes. Our advanced temperature control systems, from small vans to large trucks, ensure precise temperature maintenance throughout the entire journey, guaranteeing the integrity and freshness of your cargo.
Corunclima want to have more chance to speak with customers and sharing how our transport refrigeration solutions can help customers ensure safety, efficiency, and quality. If you want to learn more about our innovative technology, please contact us to discover the secrets to maximizing your product freshness and quality during transportation via: info@corunclima.com.
TAG:&nbsp&nbspDirect Engine Drive Refrigeration System