Corunclima High Quality Transport Refrigeration Units Are On Display
Author:Corun Date:2023/05/19
From the bread we eat in the morning to the medicine we might use, every product in our daily lives has been trucked at some point. At Corunclima, we pride ourselves on being the backbone of supply chain, transporting products to their destinations safely and efficiently through transport refrigeration units.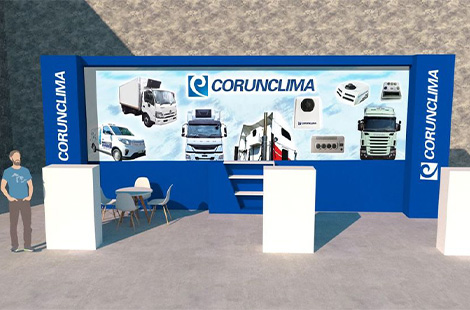 Our transport refrigeration solutions move a wide variety of fresh and frozen items, ensuring the products we depend on arrive on time and in perfect condition. So the next time you're eating a sandwich or drinking a good tequila, remember that it was Corunclima's transport refrigeration solutions that helped bring that product into your life.
The refrigeration unit directly driven by the engine covers the application of large, medium and small refrigerated vehicles, and continues Corunclima's consistent advantages of high efficiency, reliability and environmental protection. It is the best choice for your refrigerated transportation solution!
All-electric drive refrigeration units all-electric refrigeration units for vans and trucks. Specifically designed for electric and engine-driven vehicles, you can confidently achieve current and future sustainability goals throughout the cold chain.
When you choose Corunclima, you also have the opportunity to improve your business. Corunclima has partners in many countries and regions. After establishing cooperation, we can reduce costs and increase sales of refrigerated trucks for you. We provide you with high-quality transport temperature control solutions. We have rich practical experience to provide you with reliable and high-quality services.
This week is a great week for EXPO PROVEEDORES DELTRANSPORTE Y LOGISTICA. Corunclima team presented our transport refrigeration products at booth 630 from May 17th to 19th, and our customers got a close look at our refrigeration equipment installed in engine-driven and electric vehicles. And had face-to-face friendly exchanges with our staff.
Our team is still in Mexico, you can contact us at any time to get detailed information about the products. Our staff is also fully prepared to discuss the possibility of cooperation with you. Contact us via info@corunclima.com and learn about our products for more development opportunities!
TAG:&nbsp&nbsp transport refrigeration solutions