Corunclima Innovative and Energy-Efficient Transport Refrigeration Solutions
Author:Corun Date:2023/10/17
With a full range of transport refrigeration solutions delivered from Corunclima, we are here to help your products maintain the quality and freshness to reach their destinations efficiently and on time.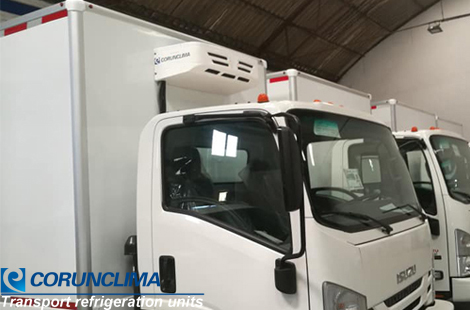 At Corunclima, we offer a broad of innovative and energy-efficient cooling solutions to ensure the perfect conditions for storing and transporting fresh foods or finished goods throughout the production process. Our refrigeration systems have durable quality, cutting-edge technology, and superior cooling performance, ensuring a more efficient, reliable, and cost-effective operations.
We have successfully provided more than 20 countries and helped numerous partners meet their cooling needs with Corunclima efficient refrigeration units. The large cooling capacity and high cooling efficiency are favored by customers even in high temperature environment. Because they can provide adequate cooling and long-term stability for the whole transportation. No matter the vans, freezer truck, pickup, bakkie or UTE vehicles, we can provide optimal temperature preservation when you need it most.
For the other accessories, it all use world famous brands, such as original QP, TM compressor, Danfoss expansion valve, solenoid valve, oil separator and so on to guarantee a long lasting working life. Besides, low cost, low maintenance, and low noise in operation will be witnessed in every detail of our product.
As a responsible partner, Corunclima is dedicated in developing reliable engine driven truck refrigeration units for fleets, owners and individuals. We not only provide the product, but also provide free training on installation, operation, maintenance and repair. All the service is supported directly from factory, more professional, more timely. We're proud to stand by our partners to bring efficiency and safety on cold chain transport.
Corunclima team will join the journey at booth M0222 at Expo Transporte ANPACT 2023, 11/15 to 11/17 in Mexico. At that time, we will show some popular products: Electric-APU, Electric-air conditioner, Transport refrigeration units, Electric refrigeration units for electric trucks/vans. Welcome to join us to experience our advanced refrigeration units at the exhibition.
TAG:&nbsp&nbsptransport refrigeration solutions