Corunclima will attend the Expo Transporte ANPACT 2023 in Mexico
Author:Corun Date:2023/09/05
Corunclima will have a three-day exhibition at Expo Transporte ANPACT in November in Mexico! Welcome to touch and feel all our refrigeration models for a more efficient cold chain transport from 15th to 17th. Looking forward to your presence and talk the possible cooperation.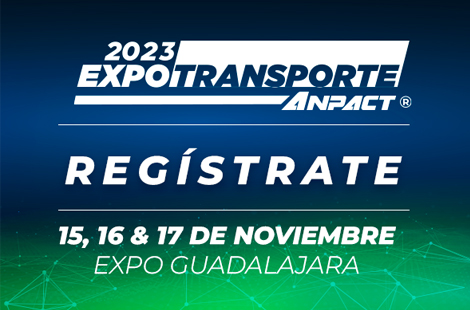 Corunclima has introduced a comprehensive new line of high efficiency transport refrigeration solutions in cold chain delivery, including New generation DC electric refrigeration system, truck refrigeration system and diesel engine self-powered refrigeration system. Our refrigeration provides solutions for large, medium or small vans that require refrigeration units to be installed. And the freezers and chillers cover a wide range of trucks/vans/pickups applications, providing solutions whatever your specific requirements and offering tight temperature control in virtually any application. Besides, our qualified team can perform installs on single vehicles or an entire fleet of vehicles, depending on your own specific requirements.
As the leader in sustainable transport climate control solutions, Corunclima is committed to addressing hunger by ensuring fresh, healthy foods make it to their destinations safely and efficiently. We are able to deliver high cooling capacity in combination with precise temperature control. Every product from our factory is tested by trial and error to guarantee its stability and durability. So, you can also find our units work well in some high temperature and high humidity surroundings. Under the same condition, we have more powerful cooling air and longer lifespan.
We're proud to support our partners with experience and expertise that are unrivalled, and we are continuously developing new technologies to help you meet your cooling requirements and environmental objectives. From quality refrigeration products to services, we're here to keep your business running.
Contact us today at info@corunclima.com to explore how we can support you or your customers with our extended range of robust and cost-effective cooling solutions.
TAG:&nbsp&nbsptransport refrigeration units