Electric Truck Air Conditioner K20BS2 for International RH Truck
Author:Corunclima Date:2017/10/26
Even in slack season in Mesoamerica, our electric truck air conditioner is still in need continuously from clients. Some clients prefer to come for one avoiding long time waiting in queue in bustling days. Then we got this installation case of electric truck air conditioner K20BS2 for International RH series truck from Mr. Sebastián.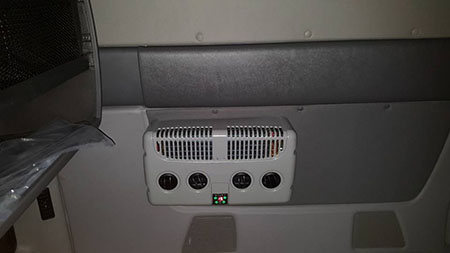 Mr. Sebastián just finished his onsite fleet cooling service for local company which took dozens of days. When return to the workshop, he found that he needs to keep himself busy since some orders for K20BS2 have been placed by the client. This white International RH with high-rise sleeper is just one of them. International RH is agile for regional haul, tanker, or local delivery since its standard wide track front axle provides a curb-to-curb turning radius of 27 feet 10 inches for greater agility navigating streets and alleys. So this may have lead to flexible requirement of air conditioner operational time. The air conditioner should keep on operating after shut off the engine no matter for load and unload or stopover for any possible conditions. This will effectively decrease fuel cost and relative carbon footprint. Fortunately K20BS2 is designed based on such need for its power source of electricity from vehicle battery. So if the driver would like to pull over the truck for a nap or whole night sleep, then the truck should also have a temporary rest with engine shut off. Its cab wiring has been modularized with all-new harnessing and an all-new in-cab power distribution module. Such design makes truck sleeper air conditioner K20BS2 installation procedure much more time efficient since wiring of K20BS2 to original vehicle electric system will be much easier with less connect and detach work to do.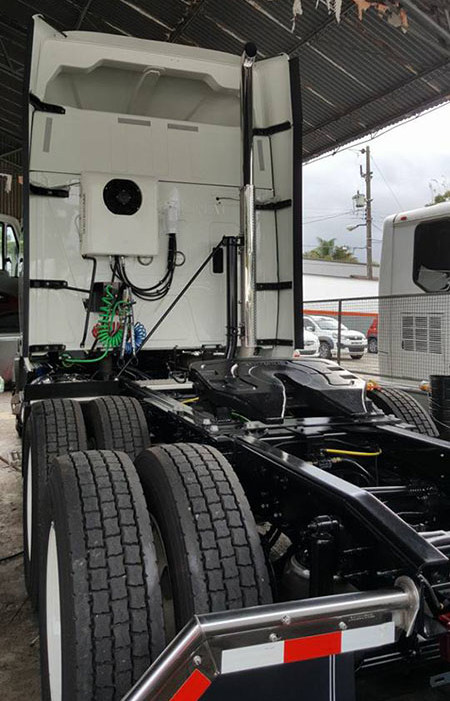 Its 56" hi-rise sleeper is a haven for the driver to nestle in having a rest. And with K20BS2 deployed, the whole sleeper has been raised to a whole new comfortable level. 8,500BTU cooling capacity and 650m³/h air volume just let sufficient cool air enter into the space with only hiss from the evaporator. Then let's have a look at electric spec of original vehicle. This International RH truck has been equipped with Delco Remy alternator of 12V, the output current of which 200Amp, plus 3 pieces of battery with 3000CCA. Such powerful electric system makes K20BS2 normally turn on and off, and long-time sufficient cooling just a piece of cake.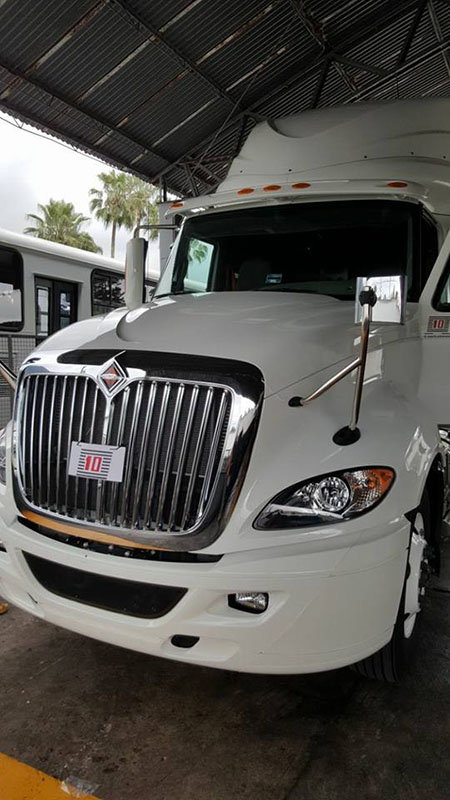 * Alias has been used in the news for commercial secret protection.
You are also welcome to Corunclima on Facebook & Google+!
Zhengzhou Corun. Tech. Co. Ltd., & Corunclima
With nearly 20 yrs' exp. in R&D and manufacture in transport refrigeration unit and all-electric air conditioner, Corunclima gradually evolves from manufacturer to professional consultant of eco-friendly, cost-effective, customizable transport cooling solution.