Electric apu for semi trucks in Mexico
Author:Corun Date:2021/07/09
Electric apu for semi trucks in Mexico
It's happening all over the United States. UPS trucks are not being air-conditioned, and for some drivers, this is causing heat-related illnesses.
NBC found over 100 reports across 23 states of UPS employees being admitted to the hospital for heat-related illnesses since 2015.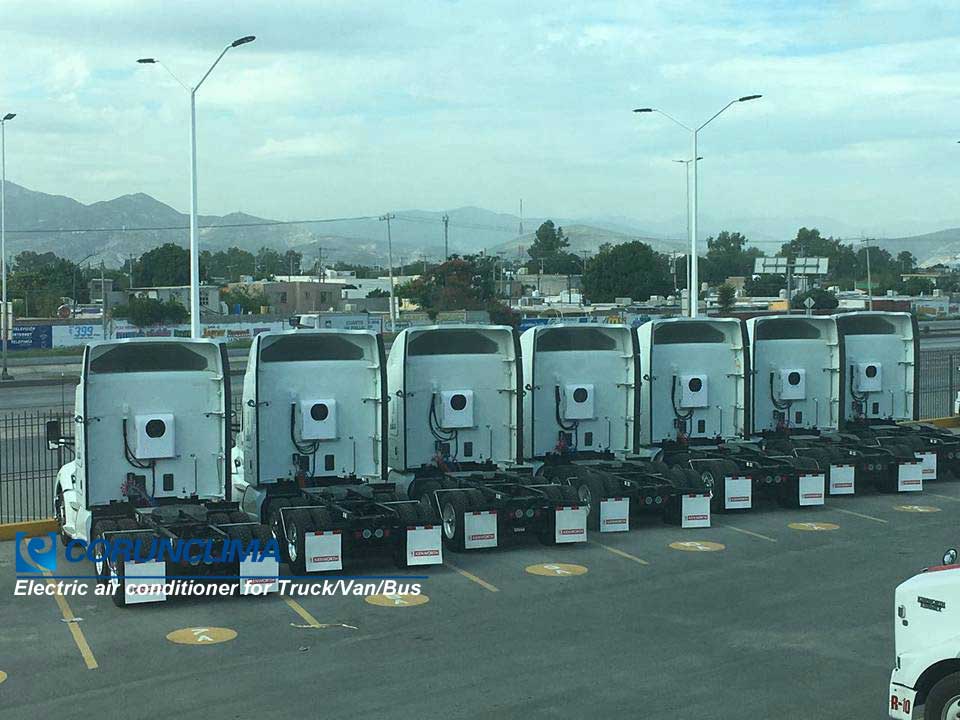 A response by UPS states that AC is not deemed effective in these kinds of vehicles since the trucks make frequent stops and are often open. The response in part reads, "UPS drivers do not spend long consecutive periods of time inside the car, as they are making a stop on average every 3 minutes. With each stop, the engine is shut off and the doors are secured.
Why not try an electric air conditioner? Corunclima electric apu for semi trucks K20BS2 can keep cabs fresh without idling engines, providing a comfortable environment for your long-distance transportation.
No need to install the compressor on the engine.
It's reliable, fuel saving, quiet and easy to operate.
DC 12V/24V Electric APU K20BS2 will save your fleet time and money while improving driving comfort
Why do more and more fleets begin to install electric APU?
Driven by battery and Save 6000L fuel diesel per year
No Engine Noise when cabs in cooling
Easy installation, two workers two hours
Save 10% Engine power when driving (compare with Engine-driven A/C)
Warehouse in Mexico
Professional installation and after-sales engineer in Mexico
Do you want to save fuel while working in a more comfortable environment? Consult now! info@corunclima.com
TAG:&nbsp&nbspK20BS2