Refrigerated units for vans in UAE
Author:Corun Date:2021/07/02
Corunclima refrigerated units for vans are installed on Nissan NV350 Vans and Toyota Hiace Vans in Dubai UAE in 2021. The total is 200sets.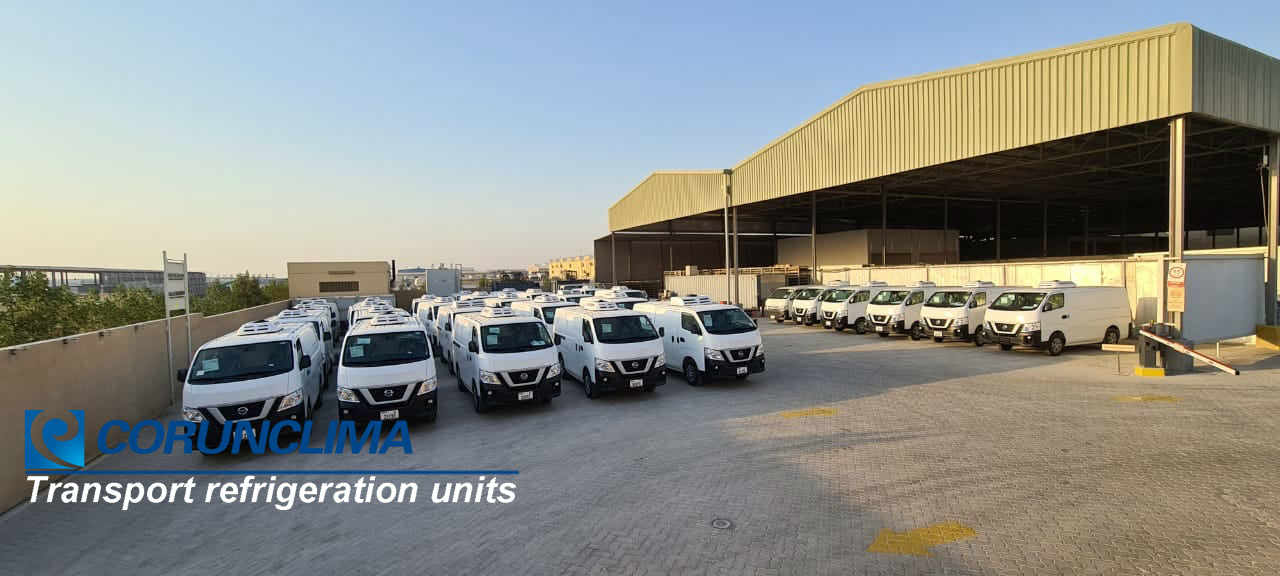 In summer, outside temperature is 55°C, insulation box can pull down to -5℃.
Introduction of Van Refrigeration units C300T
Engine driven
Condenser Roof Mounted
Temperature: -5℃
Cooling Capacity: 2780W (-5℃)
Refrigerant R134A
Defroster:Optional / Hot Gas
For more information, please visit:
As is known to us, the UAE's climate environment is harsh, high temperature(in summer, outside 55℃) and humidity. We update our refrigerated units for vans according to the weather in the Middle East to ensure good performance in hot countries.
Condenser:
Double anti-corrosion for core. life longer 3-5 years for other brands.
Double core design, cooling faster.
Evaporator:
Cooper Tube & Aluminum. long life.
Hydrophilic aluminum foil, improve 40% heat exchange.
A brand trusted by customers in the Middle East is cost-effective products + good quality service. Corunclima products have been working in Middle East for more than 7 years, assisting customers increase their business by 26%.
We have over 20 years history in transport refrigeration units and are TOP 1 export manufacturer among all Chinese Suppliers. We are seeking dealer all over the world.
OEM/ODM is available. If you are interested in our vehicle refrigeration units or want to be our dealer, please feel free to contact us.
TAG:&nbsp&nbspC300T