How to Prevent Engine Excess Temperature of Reefer Vehicle with Transport Refrigeration Unit
Author:Corunclima Date:2017/12/12
Reefer truck/van engine is core part of the vehicle just like the heart to human body. It takes the responsibility of supplying power to vehicle and temperature control for transport refrigeration unit. In general condition, supercharged engine will be adopted for reefer vehicle. On condition engine has been malfunctioned, conventional engine driven transport refrigeration unit will not work neither. So how to prevent excess temperature of engine?
First, high quality engine oil adopted should be high temperature resistant and oxidation resistant. Periodically short-term oil change would also be applied. Beside, particular operation procedures should also be applied when switch on/off turbocharged engine. Such as, run reefer vehicle in idling speed for several minutes after engine switched on. After engine oil has turned into its best state, power up the vehicle to let engine run in high speed. This is especially important in winter to let vehicle preheat before driving. Another method is run engine in idling speed for several minutes before engine switch off and park the vehicle since operating turbo is still in high temperature. Turbo will keep on operating under inertia after engine shut off. Once engine has been shut off, cooling system and lubricant of turbo will immediately stop working. If do so, it will severely reduce lifespan of turbo.
Second, periodically check appearance of turbo charger, exhaust outlet of charger, loose or oil leakage on connections like sealing ring, oil inlet, and oil return pipe, oil residual or abnormal vibration on turbo charger inside compressor inlet wall.
Last, turbo shall be kept clean. Distance between axle sleeve and turbo charger is short, if oil filter is not clean and impurities could not be filtered sufficiently, it will result in wear of turbo charger. When large quantity of impurity particle has entered into turbo charger running in high speed, particles will impact turbo charger, which leads to unstable operation, wear of axle sleeve or sealing parts. So precaution of excess temperature shall begin on change of oil filter and air filter as well as keep turbo clean.
Corunclima built-in standby truck refrigeration unit V650FE gallery: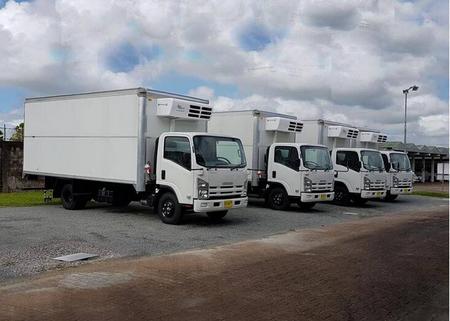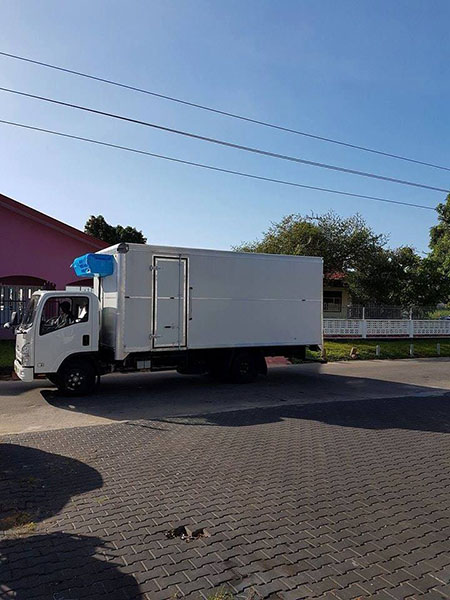 You are also welcome to Corunclima on Facebook & Google+!
Zhengzhou Corun. Tech. Co. Ltd., & Corunclima
With nearly 20 yrs' exp. in R&D and manufacture in transport refrigeration unit and all-electric air conditioner, Corunclima gradually evolves from manufacturer to professional consultant of eco-friendly, cost-effective, customizable transport cooling solution.