Corunclima Electric fridge for van in UK
Author:Corun Date:2021/03/31
Rrecently Electric fridge for van C150TB are installed on for Maxus e-delivery3 full electric vans in UK. Thanks for customer feedback.

In mid-2020, SAIC MAXUS pure electric intelligent logistics vehicle e DELIVER 3 went on sale in many European regions including the UK, Ireland and Norway.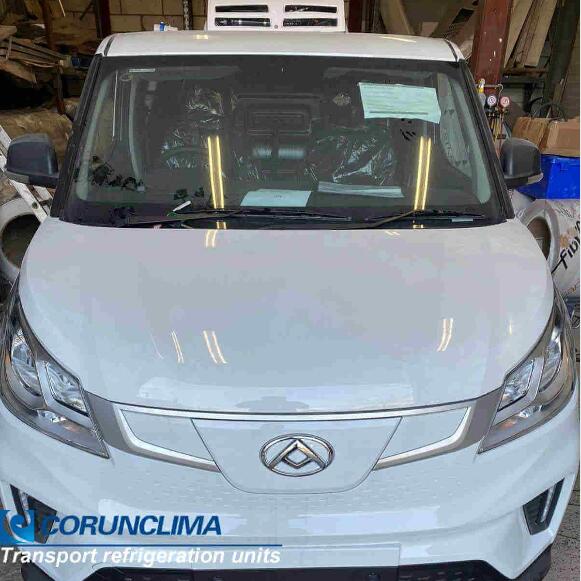 The pure electric intelligent logistics vehicle e DELIVER 3 has effectively filled the vacancy in the European market and has become the only Chinese brand model in the European small and medium-sized LCV (light commercial vehicle) electric segment. This model has a cruising range and cargo space. , Lightweight, power and product adaptability. The best cruising range of the e DELIVER 3 model is up to 400km and supports fast charging; its battery pack space is regular, and the large power layout is simultaneously considered, the protection frame is optimized, and the collision avoidance capability is greatly improved; after 8 years of use or 160,000 km driving After that, the storage capacity of the battery pack can still be maintained above 75%
The internal width of this model is designed to be 1706mm, which expands the loading volume by 5%, and the maximum cargo space reaches 6.3m3, which is the largest cargo space among similar products. At the same time, according to the daily usage habits of European users, the e DELIVER 3 model has also fine-tuned the wheel-pack spacing, which is accurately modified to 1.2m, becoming the only product in the same class that can realize automatic forklift loading and unloading. The model also uses a solid body made of aluminum alloy body and polymer composite materials, but its mass is 200kg less than the overall weight of similar models; the front and rear axle mass distribution is reasonable, the largest motor of the same level is adopted, and the strongest power level of the same level; The maximum grade ability is up to 30%, and vehicles can pass smoothly on various roads.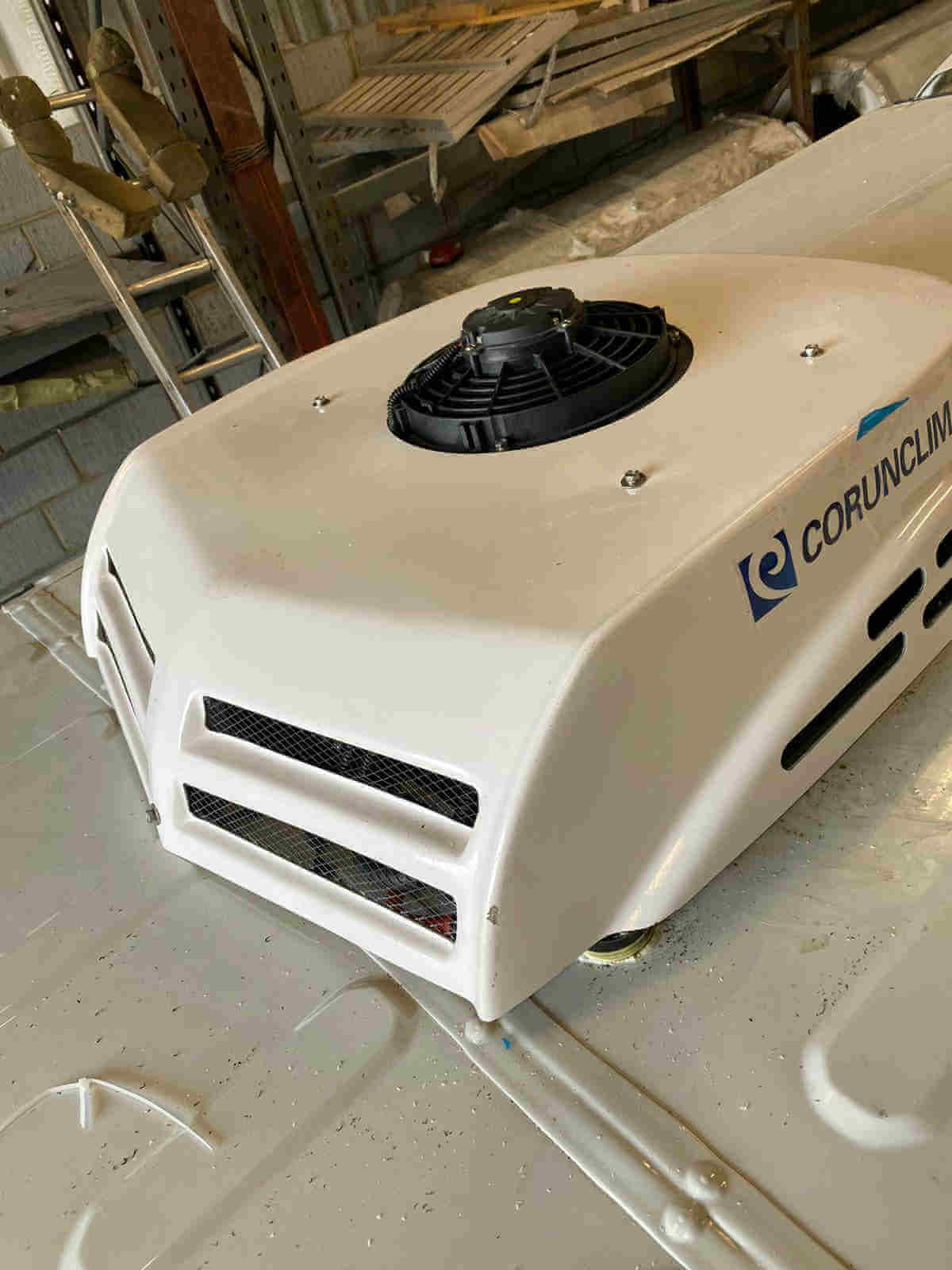 More and more last-mile delivery of fresh&frozen foods use the Electric chiller&frozen vans, due to Zero-Emission, Low Noise and Low Operational Cost,
For the all-electric refrigeration units, it must be:
1) Recovery temperature quickly from door opening.
2) Low noise suitable for night or earlier morning deliveries.
3) DC12V/DC24V low voltage is safety. NO High-Voltage.
4) Meet European ATP certificated standard.
5) Easy installation, durability and safety operation.

Corunclima have expanded the full DC electric fridge from 2008 years. With ATP certification, They Can be used for E-Vans directly. NO REDUCE DRIVE-MILES of the electric vehicles.
Model C150TB cooling to -5C degree for 3--6m3 trucks&vans.
Model V150TB cooling to -18C degree for 3m3 trucks&vans.

For more information, pls mail us: info@corunclima.com
TAG:&nbsp&nbspelectric fridge for van