Diesel engine refrigeration unit D1000MT in Latin America
Author:Corun Date:2021/09/15
This month, Diesel engine refrigeration unit D1000MT was installed on truck in Latin America.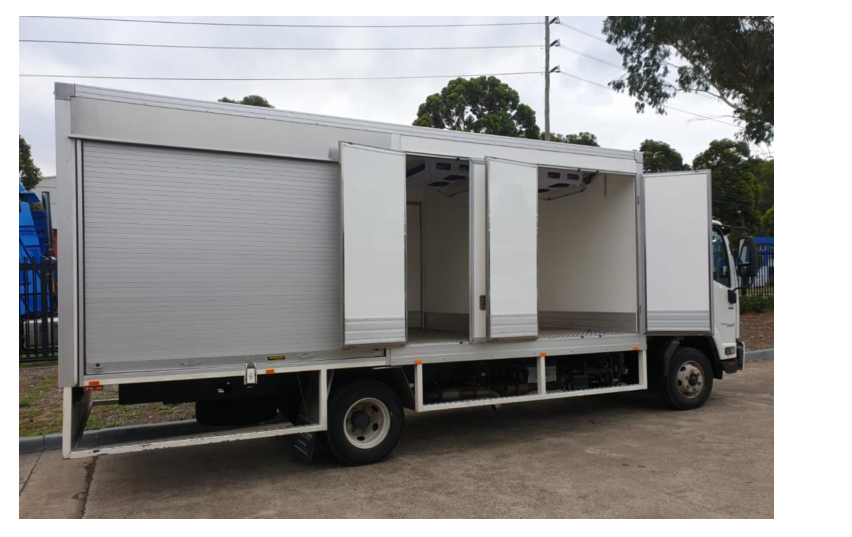 The customer is transporting different temperature control food in his truck box. His demand is that half area temperature lies in -5℃ and the other half keeps at -20℃. Corunclima specially customized a Diesel D1000MT Multi-temperature Cooling Unit,
which rightly satisfy his requirement. The unit contains one condenser and two evaporators. One condenser connecting two evaporators provides two different temperature zones, diversifying delivery food.
The following is one customized refrigeration unit chart with cooling capacity data of engine and standby for both fresh and froze zone.
One finished customized example
Model

D1000

Cooling Capacity

Engine

0℃/+30℃

7925

-20℃/+30℃

5165

Standby

0℃/+30℃

6515

-20℃/+30℃

4490

Body Application

35-55m³

Alternator

12V 90A

Engine

Original

Japan

Brand

Yanmar 3TNV76

No of cylinder

3

Displacement

1116cc

Compressor

Original

Germany

Brand

Bock FKX40/390TK

Displacement

385cc
The motor of refrigeration unit is originated from Japan. The brand is famous Yanmar 3TNV76. The compressor is imported from Germany. The brand is well-known Bock FKX40/390TK. Corunclima are cooperating with OEM partners in Europe and North-America for high-tech and high quality accessories. Only these high quality parts can assemble and manufacture delicate, smart and efficient transport refrigeration units.
Since the initiation of 1999, Corunclima transport refrigeration units have grown from green to mature gradually. Corunclima could realize and meet opportunities and challenges for cooling and freezing solutions in the world market. Corunclima not only have built warehouses in South Africa and Mexico but also launched all-electric refrigeration unit project all over the world, leading the industrial trend.
Corunclima focus on the establishment of R&D team for multi-layer and multi-field demand cooling products. More and more fleets and dealers choose Corunclima. Corunclima transport refrigeration units have commanded certain shares of South Africa and Mexico market.
If you are interested in Corunclima cooling solutions, please visit the facebook and LinkedIn. Thank you.
TAG:&nbsp&nbspdiesel refrigeration unit&nbsptransport refrigeration unit&nbspfreezing solution