Electric air conditioner for heavy equipment in SA
Author:Corun Date:2021/03/24
Recently our Electric air conditioner for heavy equipment T20B are installed on JCB in Africa. Thanks for client's feedback.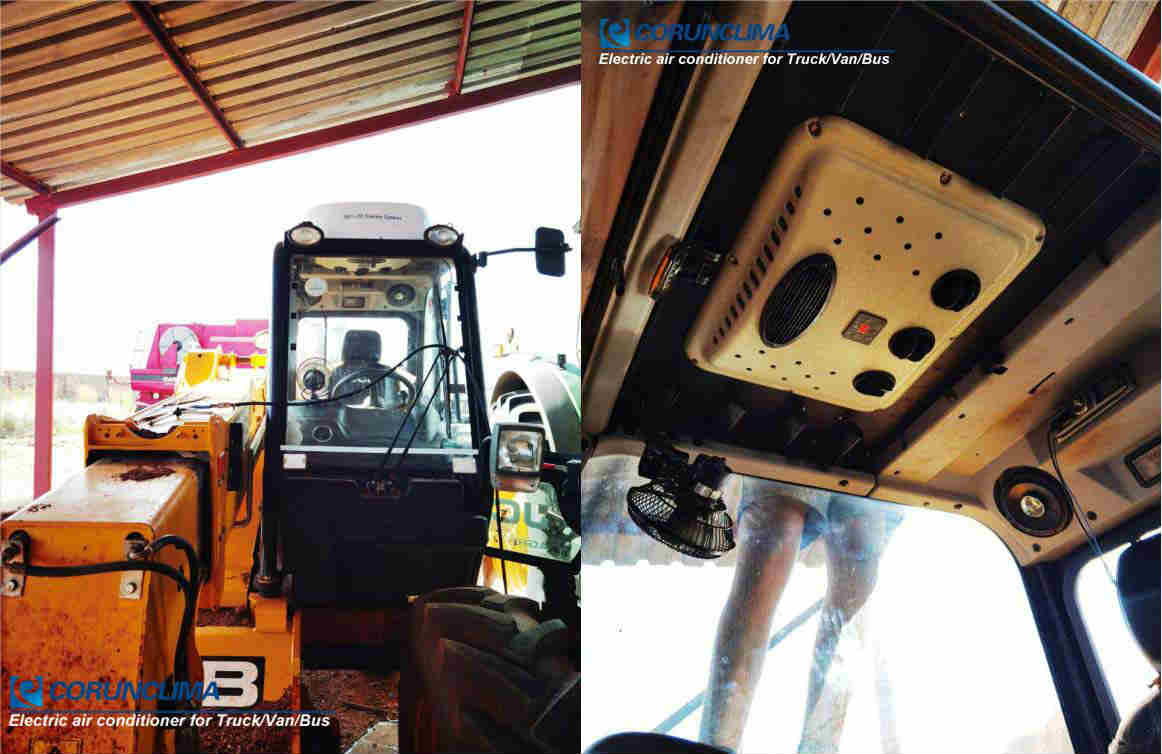 As the epidemic in South Africa gradually improved, Various mines industry gradually resumed work. Corunclima Electric air conditioner for heavy equipment have been working in South Africa for more than 5 years, Customers comment that our products are sturdy and durable. and installation is very easy.
Specifications
Model

T20B

Cooling Capacity

2.2-2.5KW/8500BTU

Voltage

DC12V/24V

Current

48A(12V)

29A(24V)

Air Flow Volume of Evaporator

750M3/H

Compressor

Totally-enclosed, DC-powered, direct connection brushless motor
Advantage
1.Fule saving The product operates with engine shut. This leads to fuel-saving of 3,000 gal fuel per year and less engine wear and maintenance fee.
2.Easy operation. It doesn't require any work on the engine, will save most of the time on the bracket and pipeline. Simple and integrated design allow you fit it with half an hour.
3.Eco-friendly. Zero emission for it could operate with engine shut.
4.Durable
5.Easy to maintain
6.Low Voltage Protection. The system will automatically shut down when suffering low voltage. It ensures enough electricity in the battery to start vehicle.
7.Silent. Compared with conventional air conditioner, this product is equipped with efficient DC12V/24V brushless compressor. It is safer and much silent.
Application
Corunclima Electric air conditioner for heavy equipment T20B is specially designed for construction vehicles,construction equipment,agricultural machinery, such as Excavator,Loader,Bulldozer,backhoe,Cement mixer truck,Dump truck,Mobile crane,Semi Truck.
In the mining site, you must want to have an aircon that works well in the dusty and hot environment, and this rooftop aircon is what you are looking for. Which features you want to know more? we can tell you more details.
Contact us to learn more. info@corunclima.com
TAG:&nbsp&nbspelectric air conditioner for heavy equipment&nbspT20B