Electric air conditioner for Graders installed in South Africa
Author:Corun Date:2021/03/19
Corunclima electric air conditioner for Graders T20b are installed on Grader 140H in SA yesterday.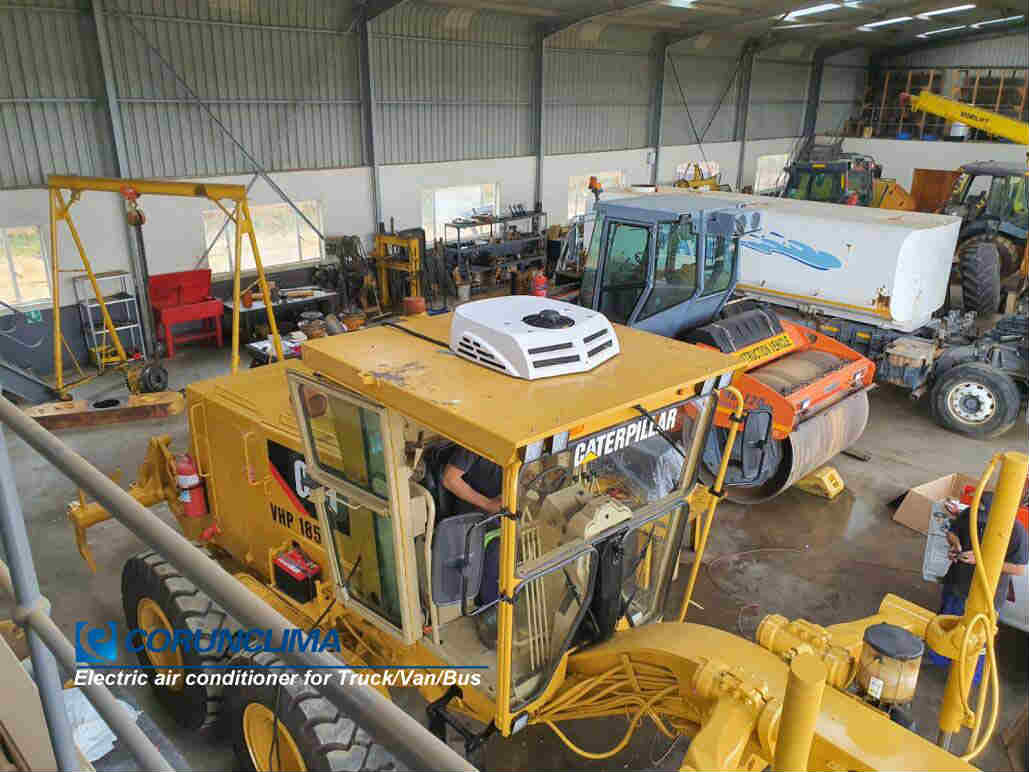 "it works 100%, thanks so much
I am planning on doing my watertank..."
Thanks for client's feedback and we are glad that our customer are happy with our air conditioner for Graders.
Benefits of air conditioner for Grader T20B
1. fuel saving. Powered by battery.
2. easy to maintain, 2 workers can finish in 30 minutes
3. durable. If your vehicle is working in the construction sites or mining sites, dusty environment, serious vibration, high ambient temp etc. Courclima battery aircon T20B is a better choice. It is more durable than the normal aircon.
Corunclima air conditioner for Grader T20B is specially designed for construction vehicles. Corunclima electric air conditioner for Graders have been working in South Africa for more than 5 years. From 2016, Corunclima have own branch company and warehouse, parts, service in JHB, South Africa. Over 300 units air con haven been fitted around in SA,Namibia,Botswana,Mozambique.
Which features you want to know more? We can tell you more details. Contact us or send email to info@corunclima.com
We will provide you with:
Local products and local spares.
Local fitment and local services.
TAG:&nbsp&nbspelectric air conditioner for graders&nbspT20B