Why choose an electric freezer?
Author:Corun Date:2021/03/16
Why choose an electric freezer?
How to install a freezer on small vans (such as Volkswagen Caddy, Renault Kangoo, etc.) without disabling the front air conditioner?
Your solution may be as follows.
Firstly you need to change the TX valve of the air con, and add EPR valve, add solenoid valve in liquid line for switching, in this way, the air con will be like slave off the freezer. if you want the air con to be independent, can fit solenoid valve in liquid line of the freezer.

Corunclima has a better solution. Why not fit an electric freezer? It's much easier.
1.No need compressor feed by engine.
2.Easy and fast installation, fix condenser, evaporator, hose, wiring and charge gas, its enough.
3.Still cooling when Engine-off at load&unload goods.
4.The digital control panel is easy to operation, integrated in the vehicle cabin
Cooling is fast and more cooling, cooling capacity up to 1550W.
If you have difficulties installing extra compressor or bracket for the mini van, electric freezer would be a good choice. Perfectly compatible with electric vehicles. NO REDUCED DRIVE-MILES of the electric vehicles.
Corunclima electric freezer for vans C150TB installed on Mercedes-Benz Vito, reach -5 degrees within 4-5 m3, -10 degrees within 3m3.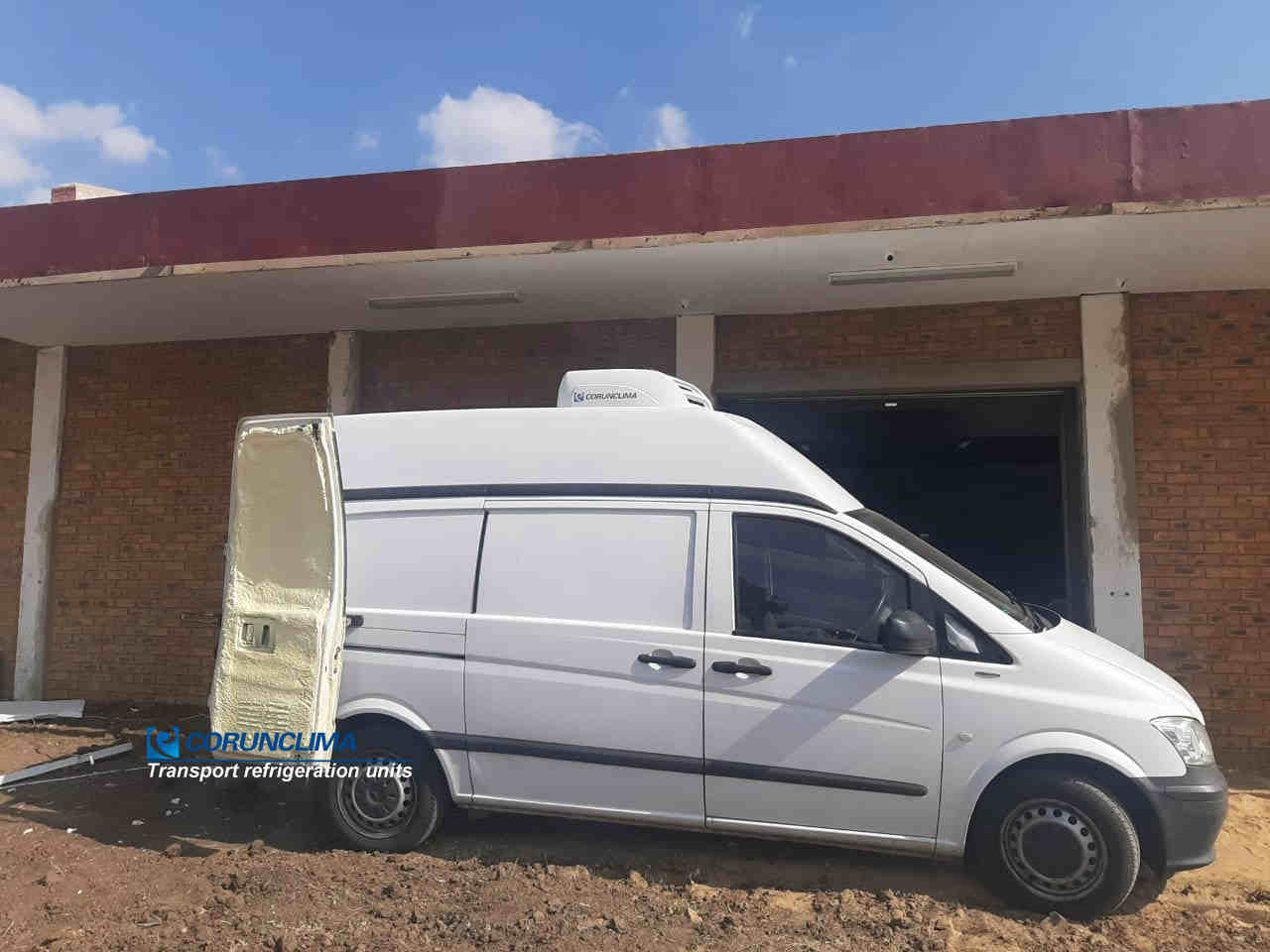 Both R134a chiller and R404a freezer available.
Low current draw, so you don't need to change the original alternator.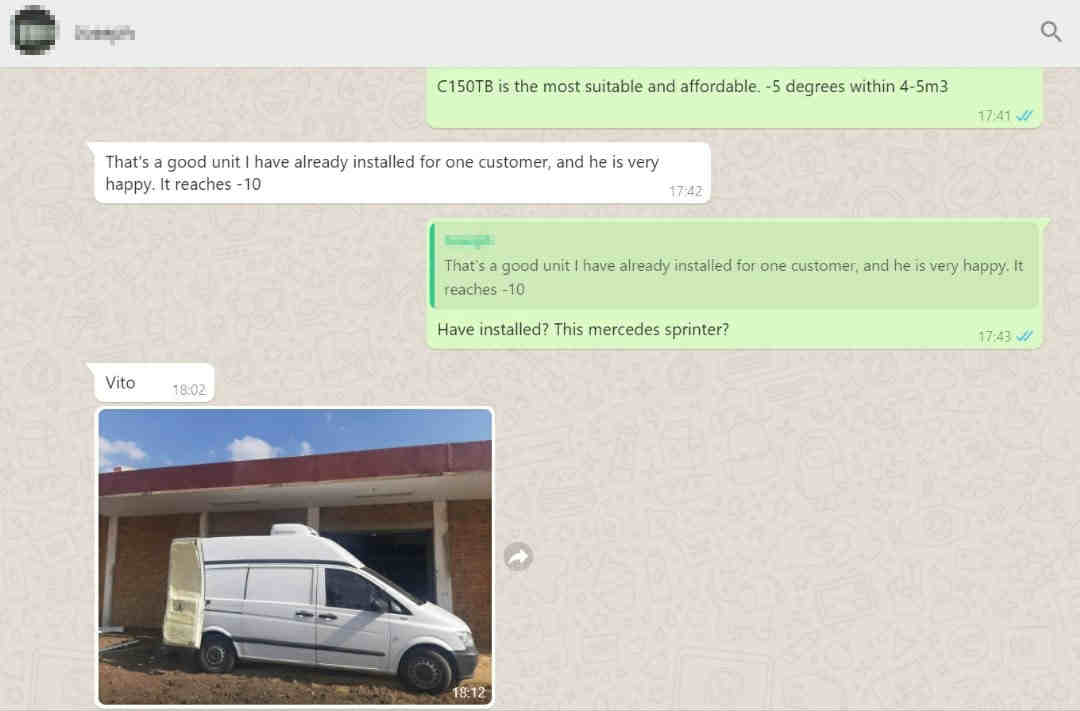 We have over 20 years history and are TOP 1 export manufacturer among all Chinese Suppliers. We not only provide high quality products, but also provide Professional technical support, Timely after-sale service,big project developing support,Key client developing support and so on.
We are seeking for dealer worldwide, welcome to visit our electric freezer factory to cooperate with us! info@corunclima.com
You are also welcome to follow Corunclima on Facebook& Linkedin!
TAG:&nbsp&nbspelectric freezer for vans&nbspC150TB