Electric crane air conditioner in south africa
Author:Corun Date:2020/12/22
Corunclima electric crane air conditioner T20B are installed on crane in South Africa. Fuel-saving & Easy installation & durable make it so popular.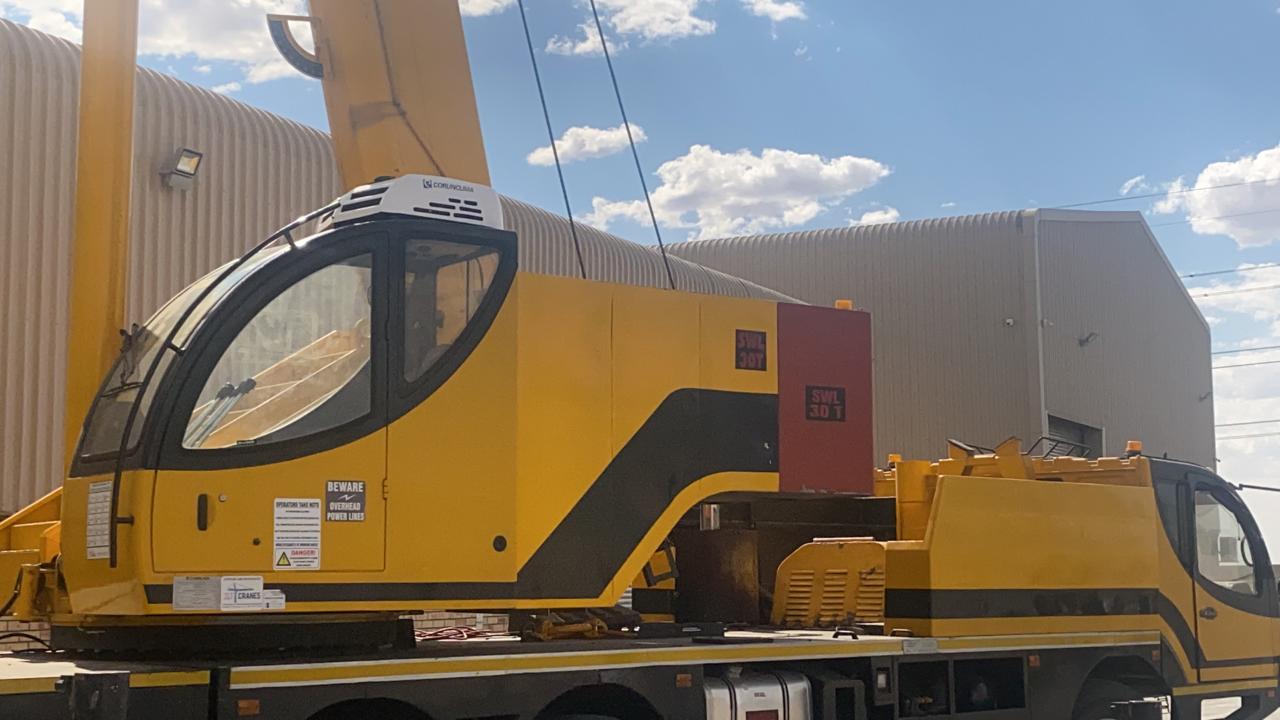 The special electric air conditioner for the crane cab has strong refrigeration, dustproof, anti-corrosion, strong shockproof performance, temperature adjustment and dehumidification function. It is adjusted by the humanized panel, which is simple to operate, beautiful in appearance, small in size and convenient to install.
The overhead integrated electric crane air conditioner can be installed by yourself. All parts are integrated into 1 monoblock, you never touch unnecessary parts at all, no risk of breaking any other parts. Compressor built in, receiver built in, no need to find bracket or space for them at all. 2 people can finish the installation within 30 minutes.
Benefits of electric crane air conditioner
1. Run directly on DC electric batteries.
2. No need install mechanical compressor feed by engine.
3. More cooling
4. Easy installation, Monoblock type.
5. Connect to battery directly.
The electric air conditioner for crane cab T20b is suitable for various types of heavy trucks, trailers, trucks, modified vehicles, RVs and construction vehicles, etc., and can be designed and developed according to the vehicle conditions of different manufacturers.
You can get more installation cases of crane air conditioner units T20B through our Facebook and Linkedin Page.
If you are interested in our products or want to be our dealer, please feel free to contact us. info@corunclima.com
TAG:&nbsp&nbspelectric air conditioner for crane cab&nbspelectric crane air conditioner&nbspcrane air conditioner