How to Avoid Cold Chain Risks
Author:Corun Date:2022/03/17
Companies around the world are working on establishing reliable cold chains that guarantee that products — whether they are fresh tomatoes, frozen foods, or life-saving pharmaceuticals — always arrive in good condition and safe for consumption, regardless of the destination.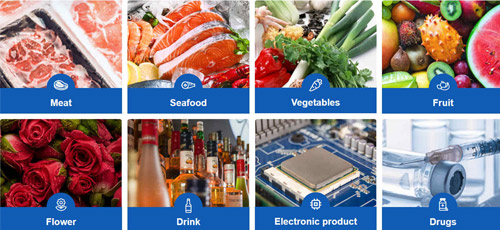 Despite their best efforts to mitigate risks, cold chains still fail and expose products to risk and companies to substantial losses.
The damage doesn't just hit corporate bottom lines - it has repercussions for global food security and healthcare assurance as well.
Over one-third of the world's food is lost to spoilage each year due to poor or inadequate temperature control techniques in-transit. This not only affects the availability of food sources, but also life-saving medical treatments across the world.
It's vital for enterprises to not only identify and understand the biggest risks to their cold chain, but also how to address them.
Top 4 cold chain management risks
1) Equipment Malfunction or Breakdown
2) Lack of Uniform Standards or Infrastructure
3) Distribution/Delivery Cold Chain Risk
4) Human Error
How can you reduce your cold chain risk
The right, end-to-end cold chain monitoring solution will afford shipping managers and quality control personnel alike the trifecta of what they need to ensure maximum cold chain reliability:
1) Sense Data in Real-time
Knowing instantly about a temperature spike and which of your parcels are potentially affected is valuable information.
2) Make Sense of Data
Sufficient logistics data, when properly analyzed, can be a treasure trove of predictive and real-time actionable insight.
3) Act on Insights Through Timely Intervention
Real-time monitoring would give you a heads-up early enough to take effective action, dispatching a recovery or refit team to resolve the issue.
Corunclima full electric refrigeraiton units have passed ATP certification .No engine noise. Low energy consumption. It is driven by DC12V/DC24V vehicle original battery, which makes it be fuel-saving. When engine off, it can still cooling with battery.Without a compressor bracket,it gets rid of the attachment to the original vehicle engine, it is easy to install, saves energy, and protects the environment.
Corunclima start to design, test and produce full DC electric refrigeration units for each cargovans and truck cabins since 2008.
In the past few years, corunclima has been working on the development and improvement of electric refrigeration units for refrigerated vans that meet the market needs. We have a comprehensive and deep understanding of Electric powered reefer units
Model C150TB chiller for minivans Model V150TB frozen for minivans Model C350TB fresh for midvans
Model No.

Chiller

Freezer (-18℃)

Chiller

C150TB

V150TB

C350TB

Driven

100% DC Battery driven

All DC Electric

100% DC Battery driven

Temperature

-5℃

-18℃

-5℃

Voltage

DC12V/DC24V

DC12V/DC24V

DC12V/DC24V

Cooling Capacity

1380W (-5℃)

760W (-20℃)

3380W (-5℃)

Refrigerant Gas

R134A

R404A/R452A

R134A

Condenser

Size (MM)

856*743*165

856*743*165

1050*783*190

Weight(KG)

29

29

35

Fan Qty

1

1

1

Evaporator

Size (MM)

766*520*130

766*520*130

955*534*160

Weight(KG)

12

12

15

Fan Qty

1

1

2

Compressor

DC Brushless

DC Electric compressor

DC Brushless

Controller

Digital / in Cabin

Digital / in Cabin

Digital / in Cabin

Defroster

Optional / Hot Gas

Hot Gas

Optional / Hot Gas

Optional

AC-DC Converter

AC-DC Converter

AC-DC Converter
We have set the standard in DC electric transport refrigeration for over 10 years, and we are pleased to have installed and supplied OEM, ODM and other terms cooperation with a range of famous brand van&truck builders or dealers, including Nissan E-NV200, Maxus e-deliver3, BYD T3, Renault Kangoo Z.E, Ford e-transit, e-sprinter etc.
We focus on OEM/ODM business. Looking for long-term parters.
Contact us for more information. info@corunclima.com
TAG:&nbsp&nbspdc electric refrigeration unit