Corunclima DC12V Electric Refrigeration System
Author:Corun Date:2022/03/07
Corunclima DC12V Electric Refrigeration System is suitable for engine vans/pickups and various electric vans such as LDV e-delivery 3, Nissan e-NV200, BYD T3 etc.

With electric compressor, it can work independently without relying on truck engine. Its whole system is driven by 12V/24V vehicle original battery, which makes it be fuel-saving. When engine off, it can still cooling with battery. These model were designed especial for last-mile fresh delivery vans during load&unload goods. More load space, temperature recover quickly when the door close&open.
Compared with engine driven refrigeration units, the full electric refrigeration units can save at least 4800 litre fuel each year ( Based on 8hours working each day) at same fresh delivery, it means you can make money of 4800USD each truck per year. As there's no need to install mechanic compressor and bracket, the whole installation is very easy. No engine wear, fuel-saving, maintenance cost is much less than engine driven unit, especially when driving on the mountain area.

We were very proud to announce that our products have passed Japanese strict test----8 Hours 30 Minutes cooling to -20C degrees and 19 hours 30 minutes cooling to -10C degrees in 2008. Till now, Corunclima refrigeration units were recognized and adopted by more and more customers , we have been running in Canada, UK, Australia, Japan, Germany, South Africa, Mexico etc.
Corunclima electric fridge unit in UK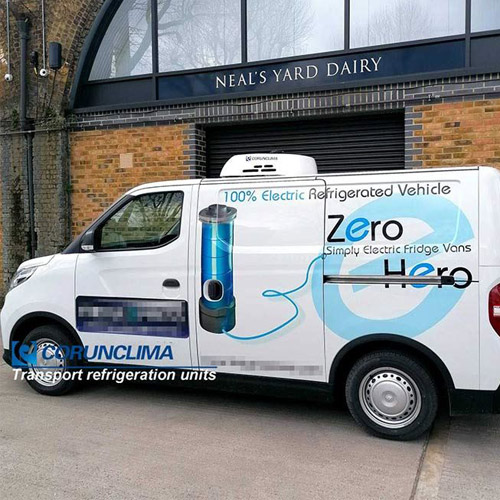 Corunclima electric fridge unit in South Africa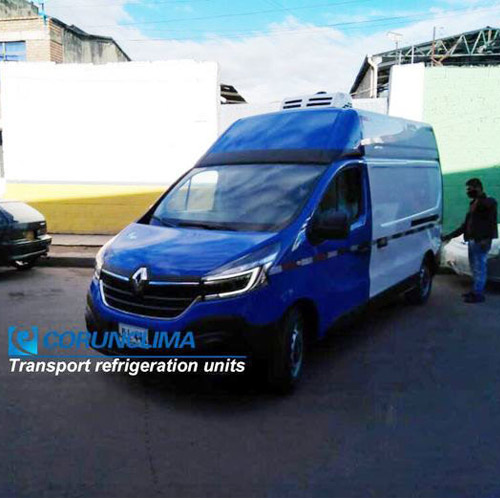 Corunclima electric fridge unit in Germany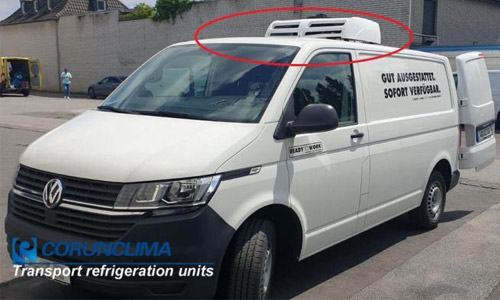 Corunclima electric fridge unit in Australia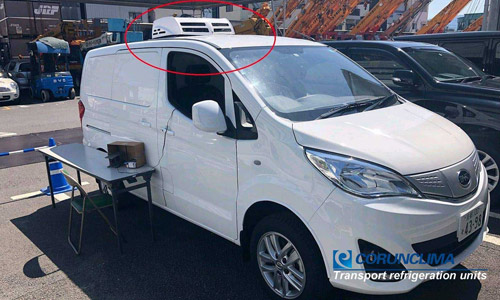 Focusing on electric cooling solutions since 2008, Corunclima devoted itself to produce high quality fresh and frozen delivery solution. Whatever your vehicles are, Corunclima will offer you suitable cooling solution which aims to reduce the delivery cost and reliable quality. We have already used as OEM units for EV30, BYD T3, VW Caddy, Renault Kangoo, etc electric and engine vans, except reliable products and cooperation service, we also offer customized solution for your different application.
If you need a whole solution, not only the product, please feel free to contact us: info@corunclima.com.
Looking for long-term parters.
TAG:&nbsp&nbspdc electric refrigeration unit