London HVAC & Refrigeration Show 2021
Author:Corun Date:2021/04/16
London HVAC & Refrigeration Show 2021
Exhibition time: 2021.04.20-04.22
Opening and closing time: 09:00-18:00
Venue: Europe-UK Excel International Convention and Exhibition Center, London, UK
The HVAC & Refrigeration Show in London is the largest and most professional HVAC & Refrigeration exhibition in the UK. Since 1979, it has been a large-scale and long-standing exhibition for the British refrigeration and air-conditioning industry, including a series of exciting interactive features and innovative inventions designed for the long-term benefits of the industry.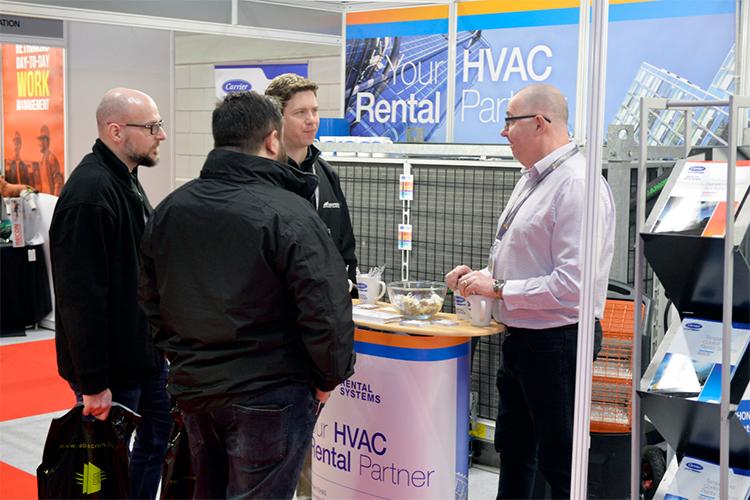 The HVAC & Refrigeration Show in London, UK lasted a total area of ​​20,000 square meters. 400 exhibitors were from China, Japan, South Korea, Hong Kong, Singapore, Dubai, Germany, France, Poland, etc. The number of exhibitors reached 16,500.
The HVAC & Refrigeration Show in London, UK, provides an unprecedented opportunity for the development of the UK and European air conditioning market. It will attract a large number of exhibitors and visitors. It is an important way to understand the new trends, new technologies and new products of the industry. It is also the best trading platform for Chinese HVAC and refrigeration companies to develop in the UK.
Exhibition criteria
Air-conditioning equipment: central air-conditioning unit, air conditioner, rooftop air-conditioning unit, VRF multi-connection, household central air-conditioning, special-purpose air-conditioning equipment, air treatment, building intelligent control equipment
Ventilation equipment: fans (axial flow, centrifugal), fan rotors, fan blades and accessories, fan inverters, wall fans, roof fans, ceiling fans, air ducts, air outlets and accessories, fire dampers, air valves and accessories, coils Equipment, sound insulation materials, silencers, other air conditioning and ventilation equipment spare parts
Refrigeration equipment: refrigeration system or unit, refrigeration system equipment and accessories, freezing and refrigeration equipment, food quick-freezing equipment, assembled cold storage, cold storage and freezer compartment, refrigeration unit for transportation, refrigerated box, frozen packaging box, assembled cold storage accessories
Heating equipment: burners and accessories, infrared rays, heating cables, electric heating film heating equipment, boiler auxiliary equipment and ancillary equipment
Refrigeration and air-conditioning tools and equipment: professional tools, welding and welding equipment, evacuation and filling equipment, testing equipment, side leakage instrument, thermometer, cleaning equipment and materials, dehydration and water treatment equipment, processing equipment
Installation materials and equipment for refrigeration and air-conditioning equipment: pipes, welding materials, sealing materials, fixings, hardware, thermal insulation materials, thermal conductors, valves