Electric Air Conditioner Installation and Selection
Author:Corun Date:2021/09/02
One more Electric APU installed on trailer in Mexico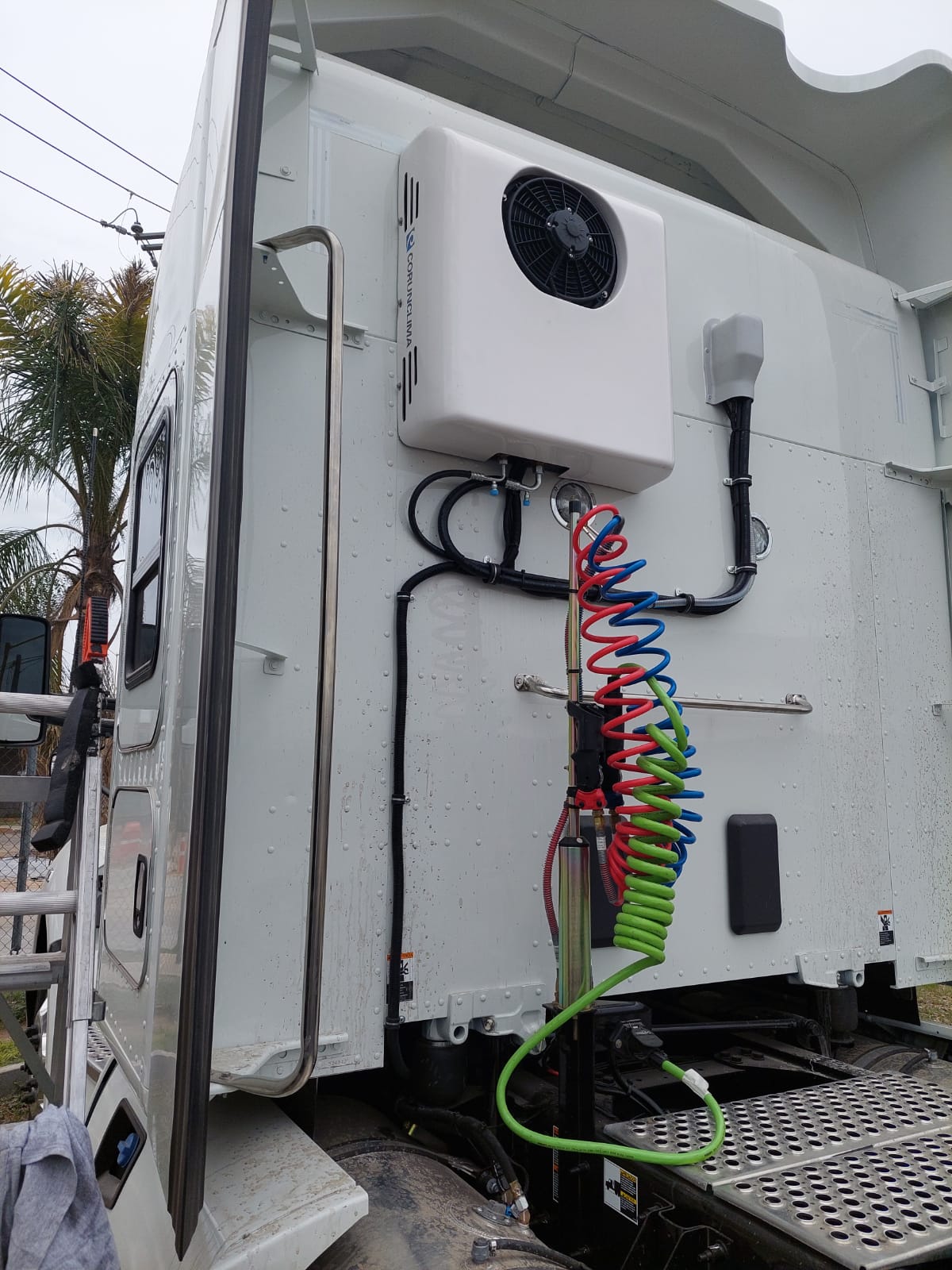 Why are more electric APU installed in Mexico? What factors do people consider to choose their vehicle AC? Vehicle type, cabinet dimension, ambient temperature? Yes, another one is installation. The installation determine how the parking AC put on the vehicles and how to solve the further maintenance issues.
In the following this article will discuss the installation differences between electrical air conditioning and diesel powered air conditioner and various installation methods.
Electric air conditioning

Diesel powered air conditioning

Installation steps

1. Punch on the selected vehicle location

2. Fasten the air con

3. Connect the wires to the battery

Cost 30 minutes for two workers

1. Put on the condenser assembly

2. Fasten the compressor bracket

3. Install the compressor

4. Put on the reservoir bracket and reservoir

5. Connect the hoses in respective parts

6. Vacuum pump

7. Pressure maintain

8. Charge refrigerant

Cost one day for two workers
Why does electric air conditioning spend much less time than diesel air conditioning? The main cause is that the electric air conditioning is driven by battery and diesel air conditioning is driven by engine. No mechanical compressor installation for electric air conditioner. The factors not also save time greatly but also lead to a series of merits, such as no working noise, less fuel consumption and zero CO2 emission.
Both installation procedures and installation location affects the future operation. Currently there contain mainly three installation methods.
1. The condenser and the evaporator are split and back mounted, which is the most convenient for both installation and maintenance. The model K20BS2 of course belongs to this type.
2. The condenser and the evaporator are split and roof top mounted, which is convenient for installation and is a little troublesome for maintenance.
3. The condenser and evaporator integrated type and all roof top mounted, which is less convenient for both installation and maintenance. On the other side, every vehicle has its own special and proper parking AC installation method.
The above installation comparisons are concise and explicit enough for you to choose desirable and suitable HVAC system. According to the comprehensive factors and your individual preference, you can select the right one parking air conditioning for your vehicles.
For more information, please refer to our facebook and LinkedIn. Thank you.
TAG:&nbsp&nbspelectric air conditioning&nbspparking air conditioner&nbspelectric APU