Our win-win cooperation Van Chiller C350T on Ducato in Mexico
Author:Corun Date:2021/09/06
Van chiller C350T installed on Ducato in Mexico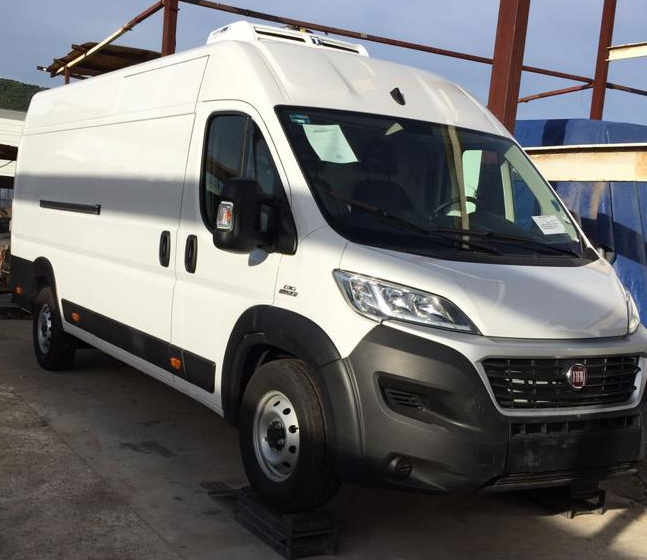 Maybe Corunclima is new for you, maybe Corunclima is not as prestigious as ThermoKing, maybe a van chiller is not reliable enough at first. Why do you choose Corunclima? Why should you trust Corunclima refrigeration unit?
Our Corunclima always provide customer-centered premium products and the most considerate service. What's more, our corp have committed to research & develop transport refrigeration units since 1999.
In August, one customer in Mexico contacted our sales team and introduced his demand briefly. He must also communicate with other suppliers at the same time. Why did he choose Corunclima at last? Our Corunclima, as the largest exporter among the Chinese suppliers, provide rather the trust and satisfaction than the product itself. Even though our team did not go to the Mexico to offer our solution, we have introduced numerate successful programs there and we could be more thoughtful than the customer himself on choosing the right and compatible model. He had no reason to give up us. Our aim is that everything complies with customer's basic interests. The customer can read assured professionalism and intimate humanistic care between the lines in emails.
According to the box dimension, temperature control of the goods, the sales team offered a comprehensive programme that meets all aspects. With a schematics, the installation location, the chiller volume, the air flow and temperature duration satisfied the customer very much. Receiving the detailed draft enhanced the customer's trust on Corunclima chiller. The customer made a quick purchasing decision and our cooperation proceeded smoothly.
Model No.

Chiller

C350T

Driven

Engine driven Condenser Roof Mounted

Box Dimension

8-10m³

Temperature

-5 ℃

Cooling Capacity

3180W

Regrigeratant Gas

R134A

Optional

Split AC electrical Standby
Our Corunclima is building the long-term cooperational relationship with you. Products, service and aim are consistent, integrated and interconnected. We Corunclima van chiller, freezer are with you on the journey.
Please visit the facebook and LinkedIn for more information.
TAG:&nbsp&nbspvan chiller&nbsptransport chiller&nbsprefrigeration unit