Refrigeration unit for bakkie ready to be delivered to South Africa
Author:Corun Date:2020/10/27
This week a container of refrigeration unit for bakkie will be delivered to our customer in South Africa.
The customer runs a vehicle refitting plant for many years in South Africa. He also provides truck refrigeration installation according to customers needs.
Previously, he used thermoking units, ranging from small refrigeration units to large refrigeration units and Diesel engine powered units. He contact us through a friend's introduction in January this year. Because we have stock in South Africa, the supply of refrigeration units and accessories is very timely. This customer is also very satisfied with our products after installation. He had bought from us several times this year. This time he order 15 sets Refrigeration unit for bakkie C300F and 15 sets V300F.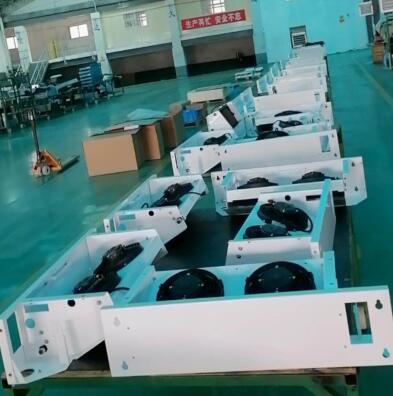 These two models are both engine driven refrigeration unit. C300F is chiller unit (-5℃) while V300F is freezer unit (-18℃).
The following is a comparison of these two models Refrigeration unit for bakkie
Model

C300F

V300F

Driven

Engine driven

Engine driven

Temperature

-5℃

-20℃

Voltage

DC12V/DC24V

DC12V/DC24V

Cooling Capacity

2920W (-5℃)

1650W (-20℃)

Refrigerant Gas

R134A

R404A

Application

+5℃

10-12 m³

12m³

-5℃

6-8 m³

8-10m³

-20℃

NA

6-7m³
Installation gallery of Refrigeration unit for bakkie

Please visit our Facebook and LinkedIn page to get more installation cases.
If you are looking for Refrigeration unit for bakkie, please feel free to contact us. info@corunclima.com We are also looking for dealers all over the world, if you are interested, please contact us via the email above.
TAG:&nbsp&nbspRefrigeration unit for bakkie