Corunclima A new batch of E-Apus installment on Frio-Express fleets in Mexico
Author:Corun Date:2021/10/09
Corunclima have done business with Mexico Cofor since 2017. During the 4 years, our cooperation is happy and smooth. We have become cheerful trade partners and trust each other. Friendship Bridge has been built day by day. Our common projects are electric APU K20BS2 and electric air conditioner T20B. Two parties will develop and grow closely and forwards.
In September 2020, Corunclima built trust relationship with Frio-Express fleets in Mexico once again. A new batch of E-Apus were installed on trailers. Frio-express fleets settle in the central Mexico, Aguascalientes renowned for hot spring. More and more E-Apus are shipped to Mexico. Mexican people and Chinese people are intertwined together. Our trade cooperation promotes bilateral friendship and commercial intercourse.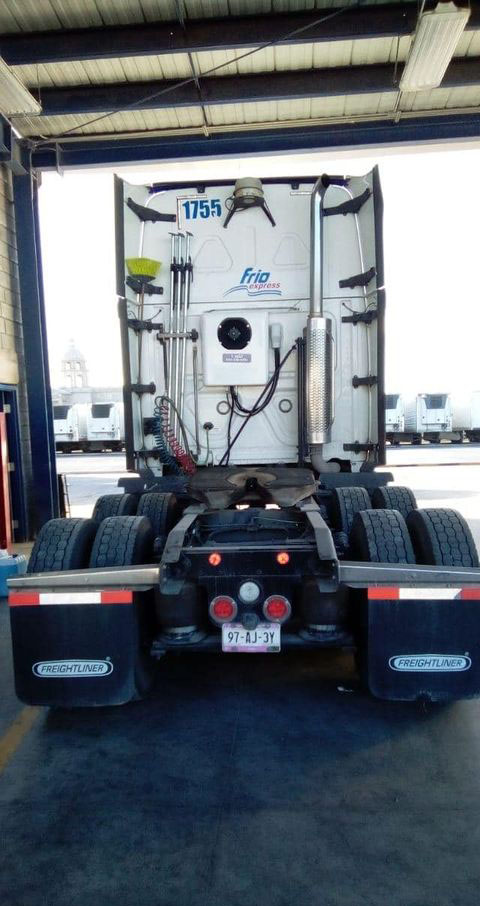 Corunclima are rooted in Henan Province, China. It is a scenic region in the center of China. Corunclima, depending on scientific management and advanced techniques grow up and develop into large scale here. The staff establish a healthy team work. The quality of integrity construct a virtuous interactive atmosphere. With sincerity and friendship, Corunclima, the whole group, serve internal and external demanding team and fleet.
Tomorrow is another day. Hope our relationship with Mexico is deeper and deeper. Corunclima and Mexico people together greet brighter future.
Any demanding pls visit our facebook or LinkedIn. Thank you.
TAG:&nbsp&nbspCorunclima&nbspE-Apus&nbspelectric air conditioner