Electric apu for semi trucks installed in Mexico
Author:Corun Date:2022/02/09
Today we'd like to share another installation case of electric apu for semi trucks by our partner in Mexico.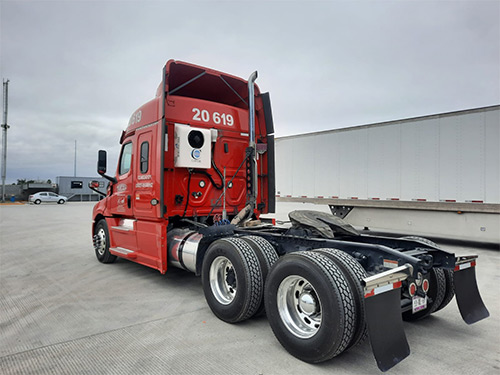 The installation case is in Tlalnepantla, state of Mexico. Corunclima full DC12V electric truck air conditioner K20BS2 are installed on Transcasa truck fleets. Trancasa is an international ground transportation leader serving clients in a variety in industries worldwide, which began operating in 1991 and quickly became the regional leader in national transportation services and cross-border transport between Mexico and the United States.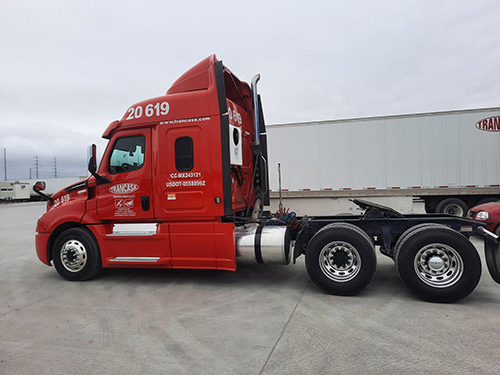 In the opinion of Transcasa, the most important factor behind their equipments and customer's cargo are operators. So they have been working hard to provide a comfortable environment for their employees.
The electric apu K20BS2 can run with motor on or off. It can provide the driver a comfortable environment for a break or sleeping without fuel expenses. Ultra-low operating noise makes the sleeper cab feel like home.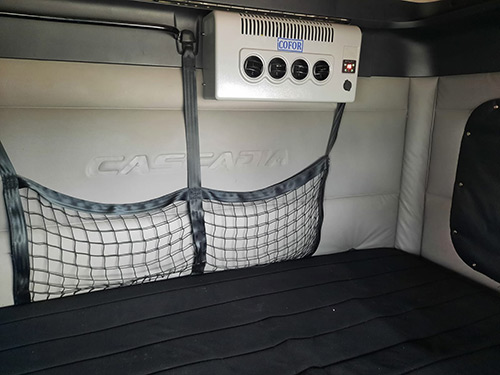 Cooling Capacity: 2.5KW / 9500Btu
Voltage Available: DC12V
Current: 46A/12V
Cooling Air: 650m3/h
Compressor: DC12V or DC24V Full DC electrical compressor, Brushless motor, scroll type.
Dimension: Condenser: 744*668*182mm Evaporator: 560*310*145 mm
Total Weight: 48Kg
Refrigerant Gas: R134A.
Controller: Digital, Automatic.
Application: all types Truck cabins.
Save Money: When Engine-off, the electric apu can still work by battery. Save engine fuel cost and engine maintenance expenses,helps reduce the operating budget of fleets.
Installation: Very easy. Only fix it, Charge Gas R134A, and connect power cable to Battery/Alternators. It's finished. Less than 3.5 worker hours.
Environmentally friendly, Meet EPA SmartWay standard and anti-idling laws.
We have more than 10 years' experience in Electric APU, and have numerous installations in Mexico, USA, Australia, etc.
Not only do our electric apu for semi trucks save 6000 liters of diesel per year, they are also very durable.
Contact us to learn more. Info@corunclima.com Dealer wanted. We specialize in OEM/ODM.