How to Maintain Electric Truck Air Conditioner in Rainy Season
Author:Corunclima Date:2017/10/12
Electric Truck air conditioner is prone to suffer problem in rainy season, so what precautions could be done? If nothing comes up with it in your mind, the methods below you may learn about.
All electric a/c will suffer humidification and mold in rainy days, so it shall be turned on to blow cool wind, thus it could demist and dehumidify. After raining, the vehicle intends to affect by damp and further leads to mold, dehumidification box and charcoal package may do help on this problem. If items mentioned above are inaccessible, a roll of toilet paper or tea out of date may have similar effect.
Before grumbling at moldy smell blown out of air conditioner, why don't you try on the methods mentioned above? Moreover, don't forget to park your vehicle under sunshine when it's a sunny day, thus the vehicle could be totally ventilated with vehicle door open. But remember that only do this when your vehicle is properly parked. 
Corunclima Electric Truck Sleeper Air Conditioner K20BS2 is being installed for truck: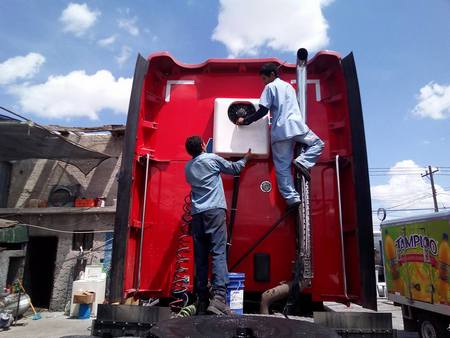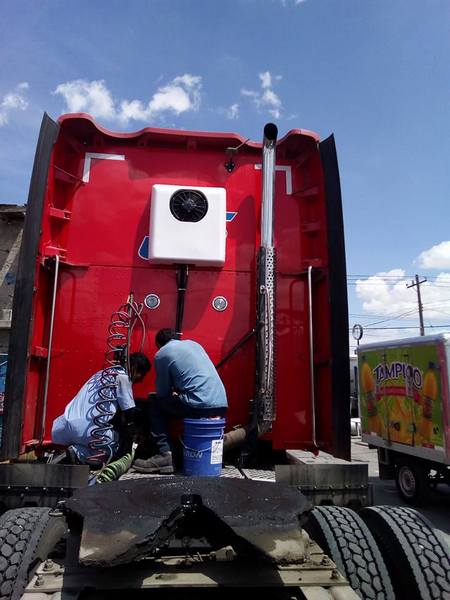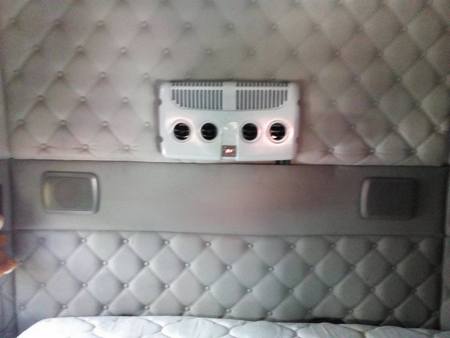 You are also welcome to Corunclima on Facebook & Google+!
Zhengzhou Corun. Tech. Co. Ltd., & Corunclima
With nearly 20 yrs' exp. in R&D and manufacture in transport refrigeration unit and all-electric air conditioner, Corunclima gradually evolves from manufacturer to professional consultant of eco-friendly, cost-effective, customizable transport cooling solution.