Corunclima All Electric Refrigeration System For Fresh&Frozen Delivery
Author:Corun Date:2022/05/17
When it comes to the busy season, all the production lines in our factory are keep working to guarantee customer's orders to be shipped before the schedule.
This time, we prepared 50pcs Corunclima DC Electric refrigeration units for electric vans upon the customer's request.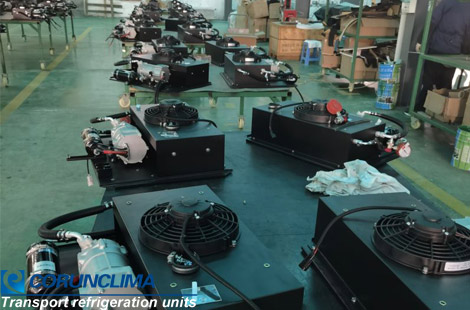 Corunclima electric refrigeration systems are powered by battery bank, the battery bank is separate with engine and car's battery. They can charge at night and working at day time without any impact on the truck/van engine.

For the normal refrigeration units driven by engine, maybe we will often face some problems such as: increasing engine consumption fuel, consume engine power, more engine damage, belt & compressor more failure for engine speed changing and vibration and less cooling when idling or lower speed.
As a result, we advise you to equip with an Corunclima electric refrigeration unit (electric-fridge), because there is no need to install compressor on engine, it is very easy to operate and maintain. Compared with the traditional fridge, our DC electric refrigeration solutions have sustainable cooling whatever high speed or low speed, they can serve full cooling even engine idling or engine-off.
Besides, our units can greatly save fuel, release engine power, no engine damage, no compressor failure. Just saving fuel this item, we can save at least 4800 litre fuel each year ( Based on 8 hours working each day). The saved money of one year can buy a new corunclima brand electric refrigeration system with lithium battery. Equivalent to that after one year the unit is free.

We have 10 years experience in this battery driven electric refrigeration units for both electric truck/van and engine truck/van.
We have established strategic business cooperation with many famous brand vans&truck builders, whatever Nissan E-NV200, Maxus e-deliver3, BYD T3, Renault Kangoo Z.E, Ford e-transit, e-sprinter, Corunclima will offer you a successful full DC electric refrigeration solution with durable quality and big cooling capacity.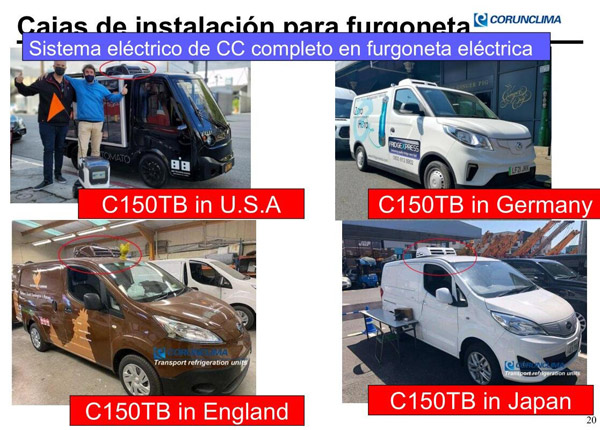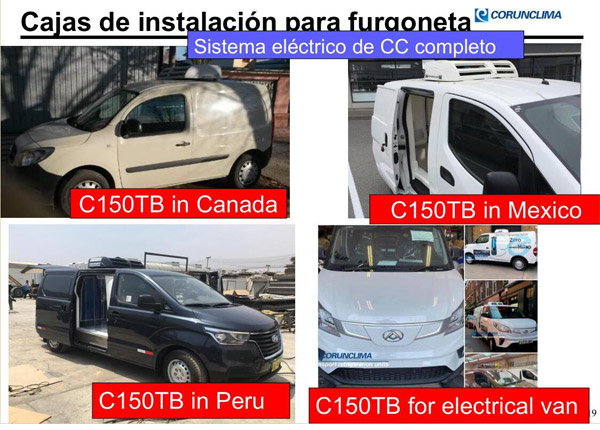 Corunclima can be your trusted refrigeration solutions provider to help you expand your business and customer base.
If you are interested in this all-electric delivery, pls contact us freely through info@corunclima.com.
Looking for long-term partners.
TAG:&nbsp&nbspdc electric refrigeration unit